Discussion Starter
·
#1
·
I often hear owners complain about their not good for nothing basset, just acting like a wife or husband,
not doing anything than eating. A basset does a lot of worthy work, even though s/he won't rounding in
sheep, or guiding blind people. Here you see a lot of exemplars:
Checking that you eat your food without spilling any crumbs, and not choking on it: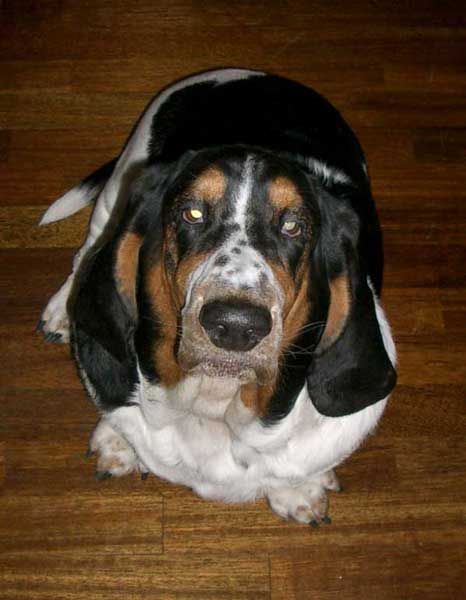 If you're expiring problems with gravity, it can help you keep the couch down until you want to sit on it: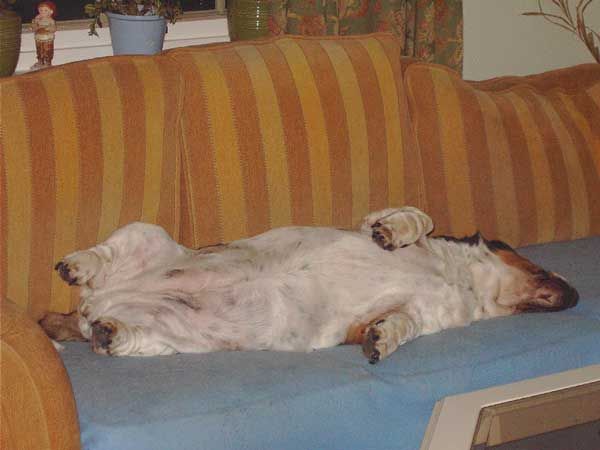 When you're lonely and in need for company for a party, they're easy to ask.
(While I went to pick up the camera, one of the sausages strangely disappeared...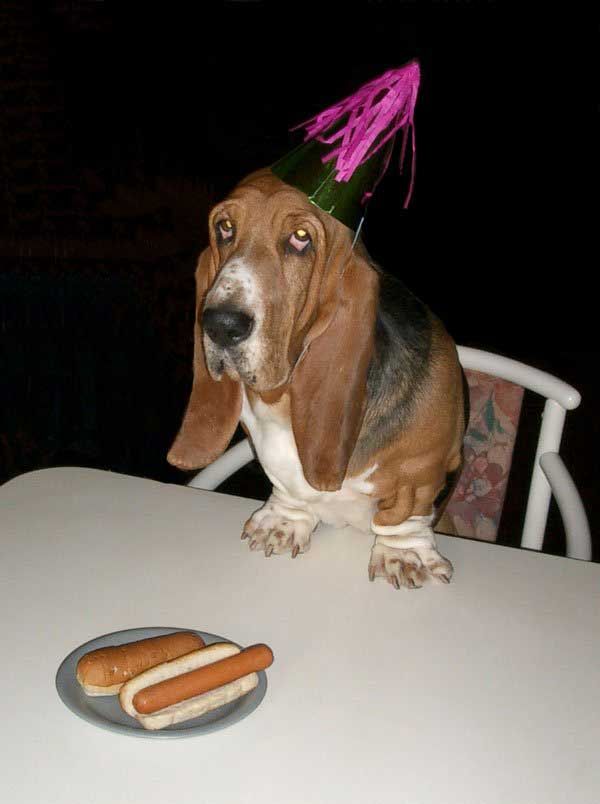 They're magnificent guard dogs, and they will keep the sheets warm at the same time....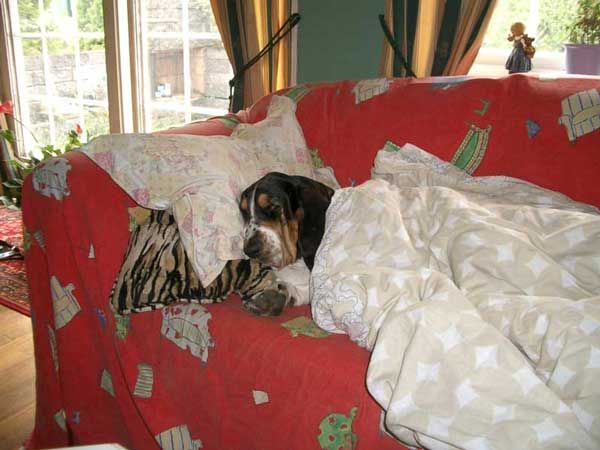 And whom can you trust to watch over your chocolate?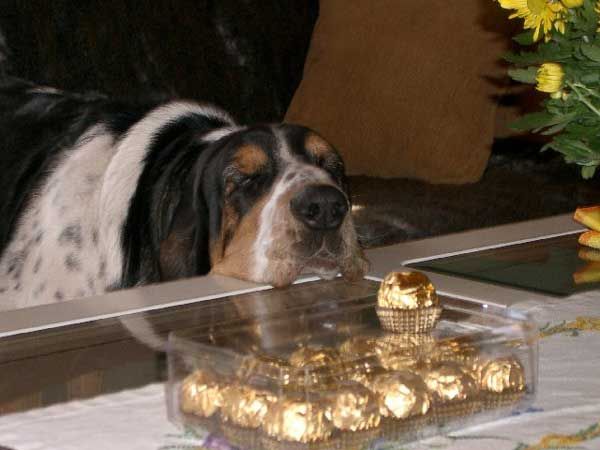 Steinar, Emma and Doris