Discussion Starter
·
#1
·
:angry: Are you sure it's Spring?? :angry: We are under blizzard warnings today, and have about nine inches of snow on the ground, and it's still snowing. It's 29 degrees out with 25 to 35 MPH winds. Schools are closed, courthouse closed, businesses closed, and basically Mitchell is shut down today, with no travel advised. It's a very heavy wet snow and beautiful out. We are enjoying the fire, hot chocolate and a good book and are waiting for the Spring thaw on Sunday when it's supposed to be 60 degrees. Here are some pictures from our Spring/winter wonderland.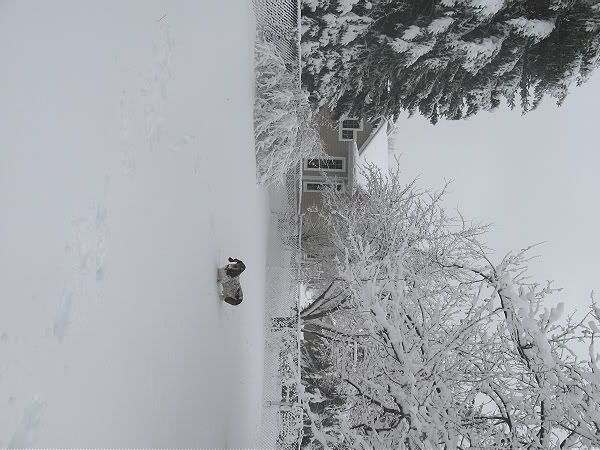 Bogie enjoying a nice Spring day in South Dakota.
I think I got the porch furniture out to early.
A view of our street.
Bogie is ready to head back inside.