We live in South Dakota, the flat prarie lands of temperature extremes from below zero temps in the winter to above 100 degree temps in the summer and wind. In the winter if it's 10 degrees or below we put on Bogie's coat and take more frequent shorter walks. If the wind is blowing, which really drops the wind chill below zero we nix the walks and play inside. Icy and snowy walking surfaces make for cold paws, and he does have boots to wear, but he hates them. You can tell if his paws are getting cold, because he'll start picking them up and doing the "ice dance" as we call it. He loves the cold weather and romping in the snow.
In the summer on those above 90 degree days we walk around 6:30 in the morning or after nine in the evening when things have cooled off. I will put my hand on the pavement or sidewalk to see how hot it is, especially in the evening to be sure the surface won't burn his paws.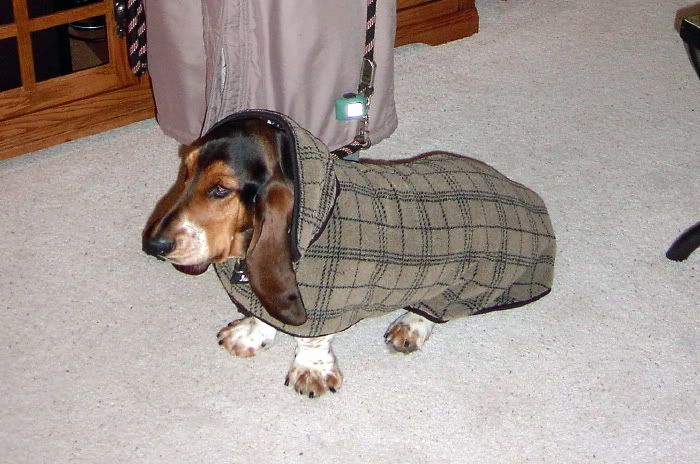 Ready for our winter walk.