Discussion Starter
·
#1
·
Here's the short story. My husband has a friend that works in law enforcement in another parish. He called DH yesterday about a call on a pit bull roaming the neighborhood. Pit Bulls are illegal in this parish, so if this girl was sent to the shelter, she would have been euthanized. No ifs, ands, or buts about it.
So, knowing that we are animal lovers, he automatically call us. Of course, we say we'll take her until we find her a good home. She's about 5-6 mths at best guess, and an absolute doll. She's going to the vet later this week to be heartworm tested and make an appt to spay. So, although she's not a basset, I thought I'd give her an introduction here until we can find her a good home.
Here she is making herself right at home in my daughter's bed!
Checking out the back yard! Notice the powdered donut on the side of her face. I couldn't turn her down when I was having one of my no-no treats for breakfast, but she wanted to play with it more than eat it, lol.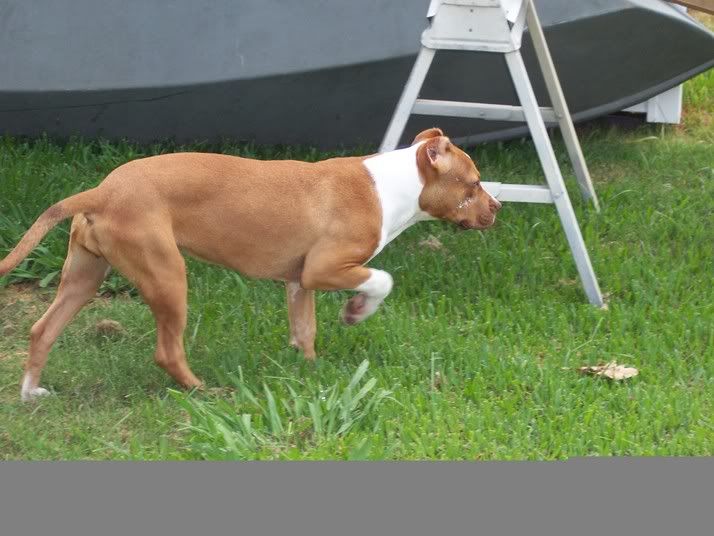 We also need a name for this girl, but I'm drawing a blank! So, we've been just calling her "girl"! I'm definately not at my most creative.