Discussion Starter
·
#1
·
I walked into the living room where the dogs were playing. As soon as they noticed me, they did a startling jump, like they were doing something wrong. They had looks on their faces like "We're not doing anything".
It was like catching kids writing on the wall with crayons.
(Updated)
OK here are some pictures from tonight. This is what I walked into last night.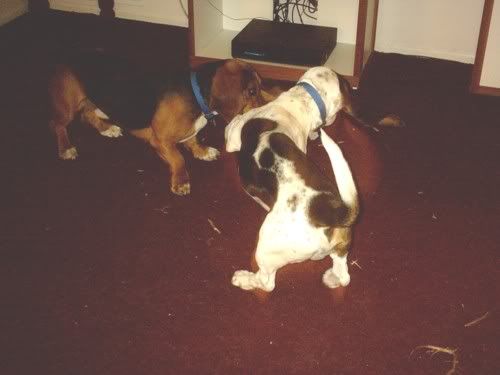 I didn't get their heads in this picture. They stand on their hind legs a lot when they "play".
[ January 30, 2006, 09:36 PM: Message edited by: The 3 D's ]