Discussion Starter
·
#1
·
I bought Dudley a harness so I could get him ready for our walks. I thought a medium size harness for a 12 week old Basset would be good for a month or so. I'm guessing the manufacturer figures any dog over 20 lbs is a large dog????? He'll be lucky it fits the next time we go for a walk.
And what I found out today, this is not going to be easy taking 3 hounds for a walk. :huh:
I thought I'd take the boys for a short walk down the block and back, since Dozer & Digger haven't gone for a while, and to get Dudley use to going. I had two big hounds pulling me forwards, and the little guy behind me, not sure what we were doing. Soon he took off after the other two, but was mad because he couldn't go more than his 16 ft leash would let him, compared to the big boys 24 ft leashes. (I knew I should have bought another long leash too)
What I really need, is a leash made for a 200 pound dog, and tie the 3 hounds together on the end. :lol: :lol: :lol:
Here's some "we are tired" pictures: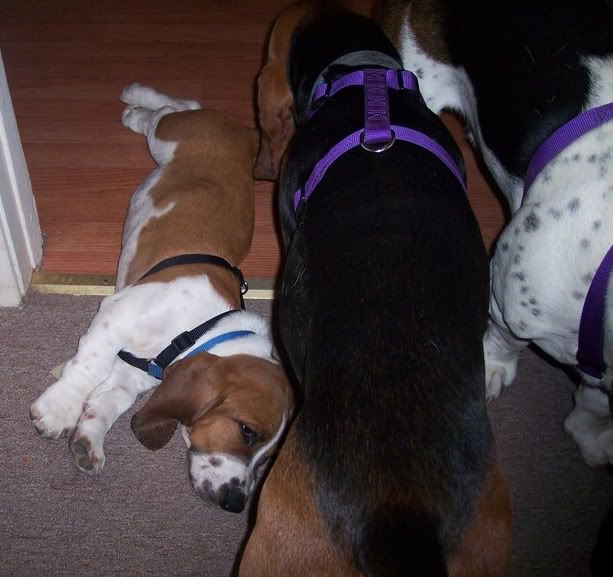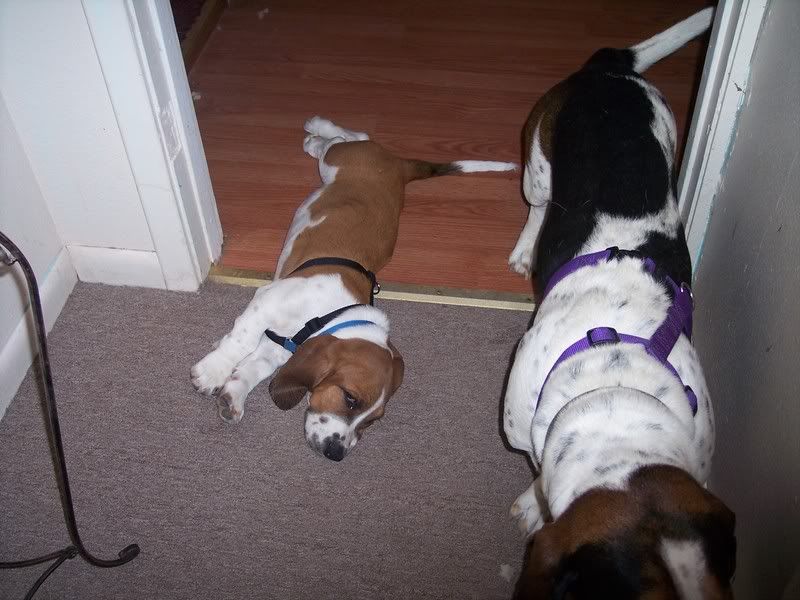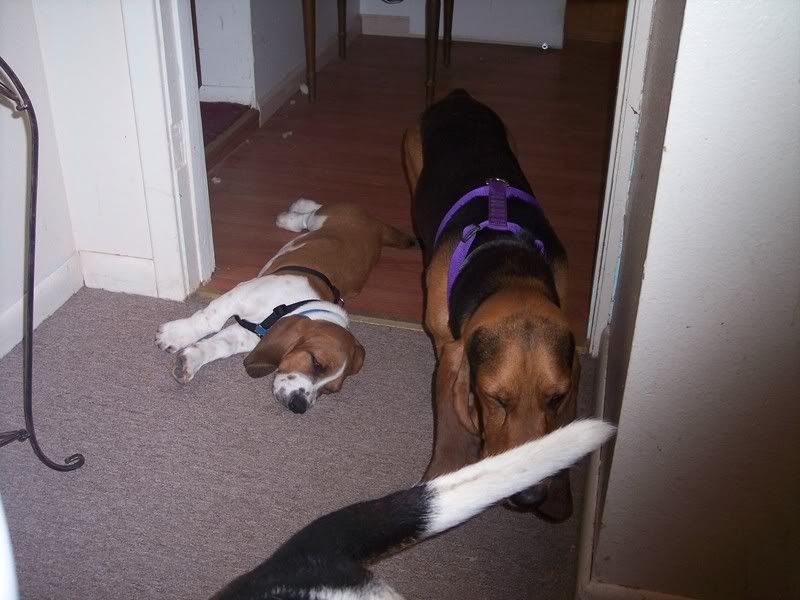 UPDATED with additional picture:
After his nap, Dudley had to get his dinner to go.