Discussion Starter
·
#1
·
I've always gotten asked what breed Ella is and I've always said basset hound but people almost always say "Oh really?" or "Is she mixed?" or "She looks like a beagle" And people always say to me cute beagle! Sometimes I'll add in she is just kind of a runt or she could have some mix in her but I don't know.
So here is where you basset experts come in
I'm gonna post some of her mom's pictures, some puppy pictures, and some now pictures and I want your opinion if she could be mixed at all.
Ella's mom was found pregnant wandering around with another basset hound (possibly the father but who knows) they were taken to a high kill shelter and someone contacted a basset hound rescue who kindly took them in and raised Ella and her siblings and got the mom, dad, and pups all adopted out!
This is Ella's mom, Maria, while still pregnant
Here is Maria with her newly born pups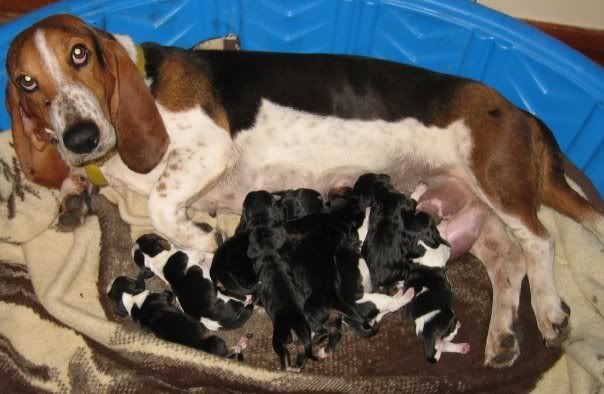 This one is just too sweet to not post
Here are the pups laying, Ella is the one with the small head, which is why I say runt sometimes
Here is Ella the day we picked her out at about 8 weeks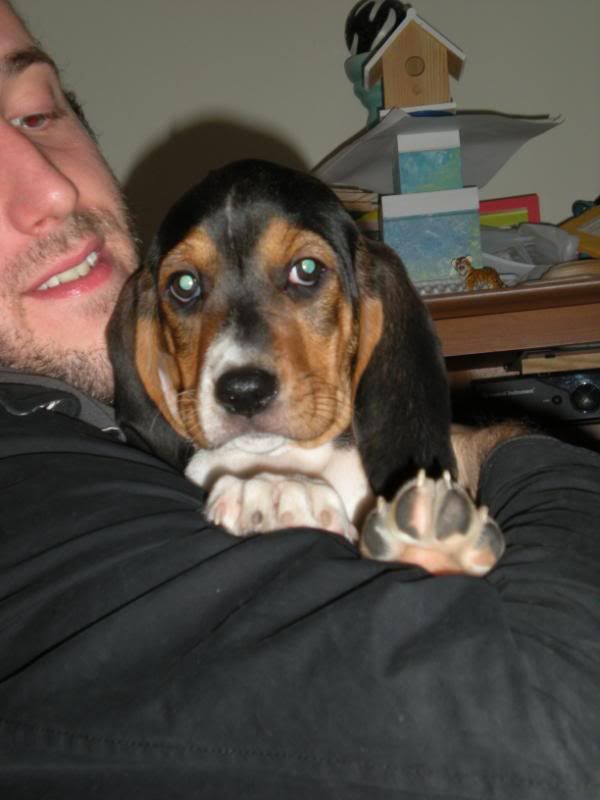 Here she is the day we brought her home at 3 months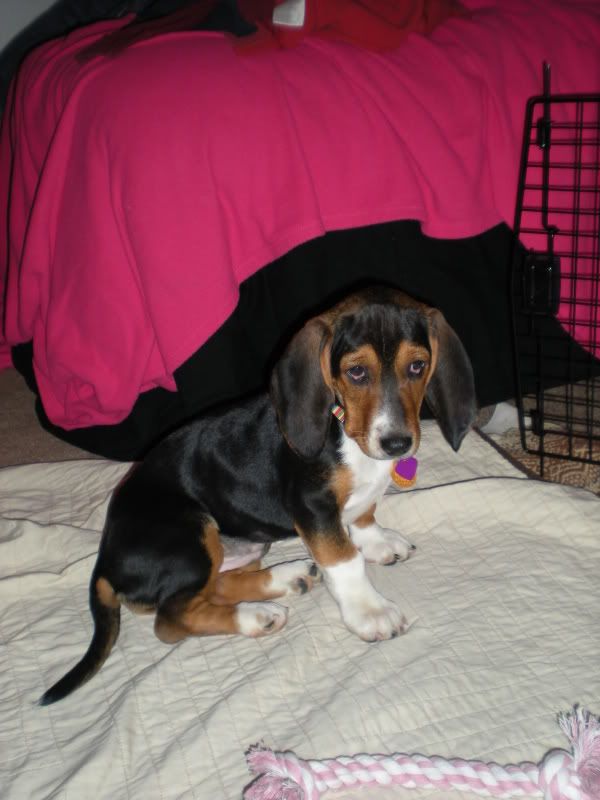 This was taken earlier today, she is just over 1 yr
She's pretty long but a lot smaller than Ringo
You can really see the size difference here...Ringo has longer legs for a basset and he is just shy of 70lbs and Ella is about 36 or 37 I think
Oh and here is a really cute one that I really just feel the need to share because it is sooooo adorable!!!!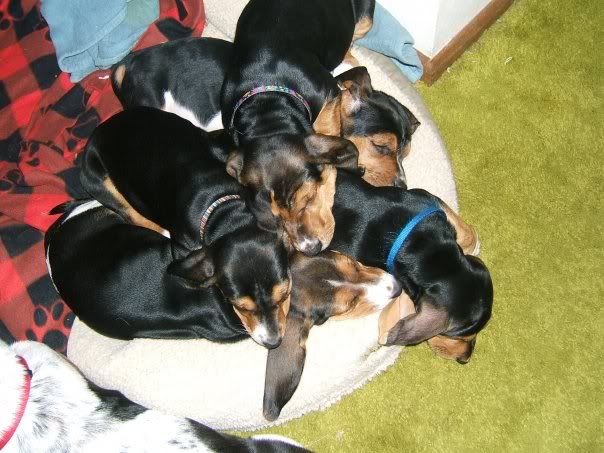 Sorry this was kind of long but I thought the pictures and back story might help. Also, Ella's mom was only about 40 lbs I believe.
I have seen a couple pictures of two of her siblings in the last few months and one was a female and she looked very similar to Ella but bigger and another was a male who had a more typical 'basset' look to him.
Thanks everyone!