Discussion Starter
·
#1
·
Mom...Can I puhlease have a bite of your tuna sandwich...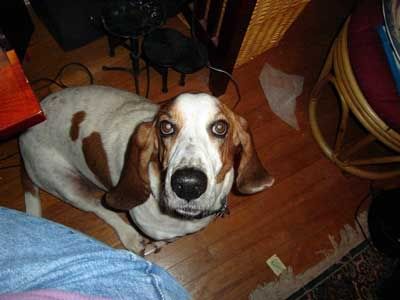 Look at the neat trick I can do with my ear!! Now can I have a bite???
PUHLEASE!! I am just WASTING away!!
Like I could resist...she got a little bite...when she realized she wasn't getting more, she "eeyored" off out the door....Silly Basset!
:lol: