Discussion Starter
·
#1
·
It got up to 50 degrees today, and the last of the snow melted. Mr. Bogart got a good brushing outside, and the hair was flying. Dear hubby took some pictures of me brushing Bogie. The hair pile was much larger, but the wind blew some of it away just as he got the camera ready.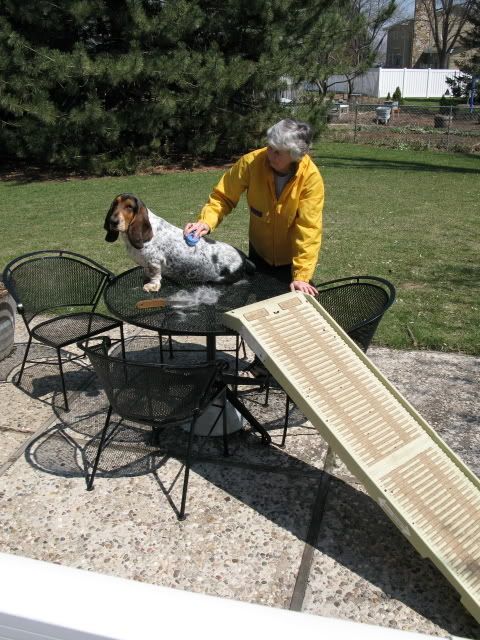 Bogie trots up the ramp to the table top. Sure makes brushing easier, and Bogie will go anywhere for a cookie.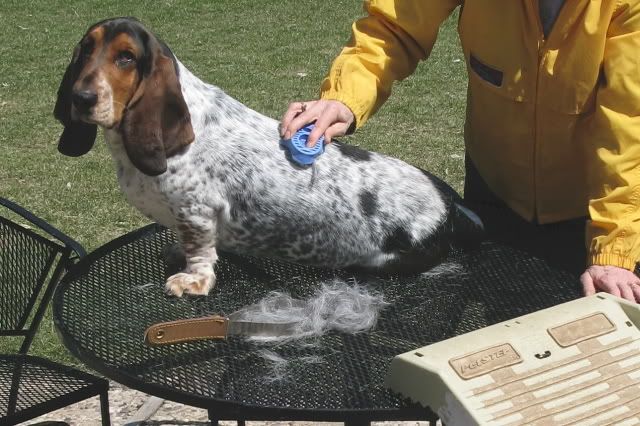 Bogie should weigh less after this. Thank heavens for the "Zoom Groom" and the shedding blade. They are wonderful.
Bogie is really trying to make the birds happy. They love all that soft hair for their nests
**See "Zoom Groom" post for info. on it. Some of you asked for info.**