Discussion Starter
·
#1
·
Hello all,
Some of you probably remember I started my search for a new friend a few months ago. Spencer went to the Bridge in August, 2010 & I felt the time was right to add a new dog to my life. The search took many unexpected twists & turns & had a few ups & several downs. Honestly, I was getting ready to stop actively looking. I'm glad I decided to make the last visit I made, because it ended with me adding this guy to my home. Meet Clifford: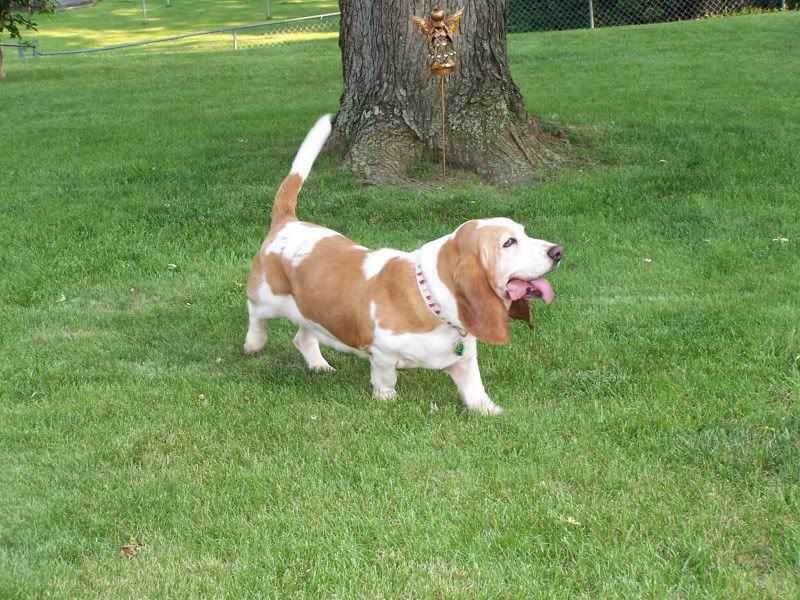 I adopted Clifford from Ohio Basset Rescue (a big shout out to them for all they do for Bassets & making this experience good for me). Clifford was found as a stray & except for a few weeks, he has been living in a kennel environment for about 7 months. He was placed in 2 different foster homes who returned him because they had cats & he hates cats. Other than that, he is a great dog. He came into my home & settled in as though he's always been here. It took him about 2 seconds to find my bed & about another 2 seconds to figure out the steps: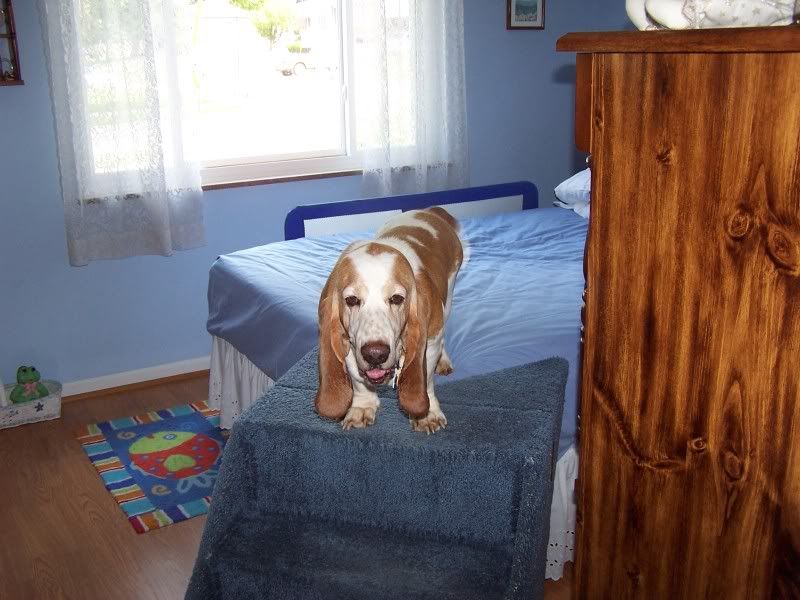 It didn't take long to find the futon either:
He does have some goofy Basset behavior, like carrying his food bowl to a different location from where I put it down:
He had his first vet visit today & got a good report. He does need his teeth cleaned & a minor gum problem taken care of. Both his ears are mildly infected, but other than that, the vet says he's in great shape. He is estimated to be about 6 years old.
My nephew, who was close to Spencer approves also. I think we're all in love.