Discussion Starter
·
#1
·
Summer is coming to an end, for us at least.
We had a very nice summer with high temperatures and a lot of sun.
What we learned this summer:
- Talcum is good for basset armpits.
- The king size inflatable matress in the garden is purchased for the sole purpose of basset welfare.
At least that's what Mr. Runcible claims.
- Mastiff hounds are good playmates. They share the same slow pace as bassets.
- Digital cameras are fun and addictive
- There are giant drinking bowls placed in strategic places out in nature.
Some ignorants call them lakes and ponds.
- Bumblebees are fun.
Mr. Runcible says: Finally something that it looks like I might be able to catch.
- Nighttime is the optimal time of day to walk the hound on those hot summer days,
but it makes for lousy pictures.
Mr. Runcible reached 88lbs at one year and three months. That makes for one great dog.
Mr. Runcible says: I'm not fat, merely large boned.
Look for yourself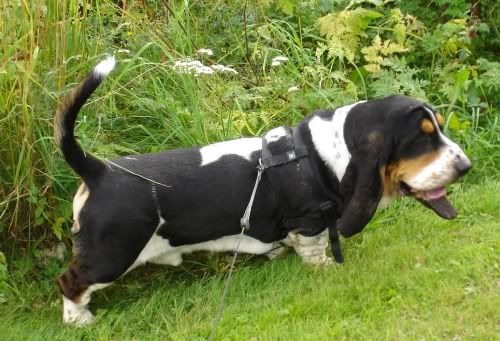 Pictures from our summer strolls (aka: Canine Olefactory Adventure Quests):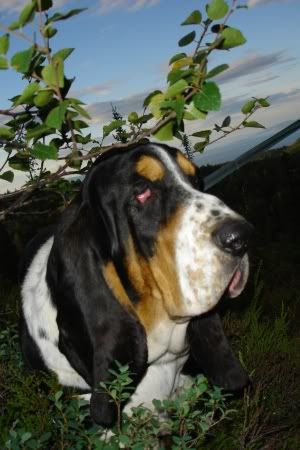 Remember to keep an eye out for those scary twilight creatures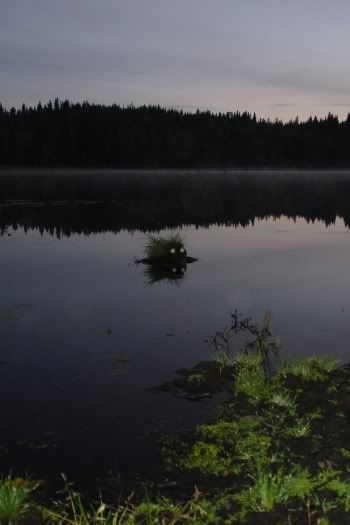 Being out in nature makes Mr. Runcible so happy that he must rub his head on the ground,
accompanied by the flappetyflapp sound of his ears hitting the ground.
Do any of your basset rub their head when they are happy?
For you lucky people that still has sun, warm weather
and all things that is good with summer remember keep in the shade....
...and drink lots of water.
Until next time..