When Bubba, at the bridge, hurt his back several years ago we used the exercise pen to keep him off the furniture and baby gated the doors so he had the whole kitchen and den area to roam in when we couldn't watch him. The vet told us no jumping on furniture, no steps, and he had crate rest for three weeks. We felt so sorry for those pleading eyes in the crate.
After two weeks of crate rest, we leashed him for the final third week, and let him out quiet a bit sitting on the floor with him. We then went to the exercise pen to keep him off the couches after the three weeks. My husband also built a ramp for our steps (three) to get into the house which we used to get him the SUV and RV as well.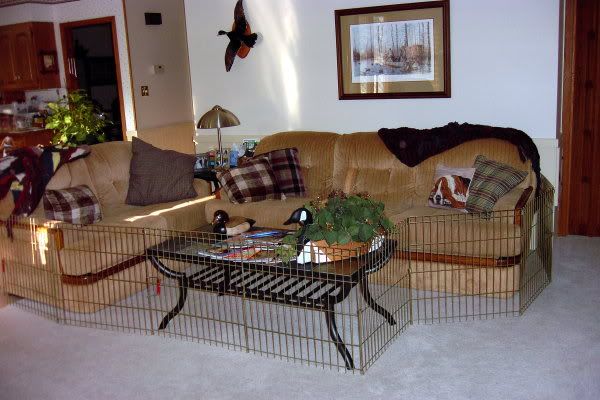 Here is the penned off furniture. We just folded up the pen when were were around and could make sure he didn't try jumping on the furniture.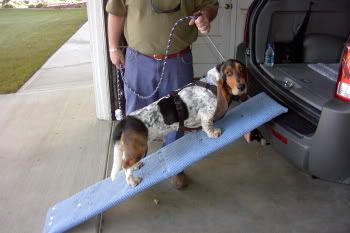 This is Bogie using the ramp.
Sure hope Stomps will improve.