Discussion Starter
·
#1
·
Spencer is going in tomorrow to have the cyst on his back removed. He's had this cyst for years, but in the last 6 months or so, it has given him lots of problems. It's been infected 3 times & just will not stay healed. I know it bothers him, because he is always trying to bite it. Thankfully, it's in a spot where he can't reach it. The vet wanted to remove it several months ago, but I put it off, hoping it would heal & if not, to do it now when school is out (I'm a teacher). That way, I can be with him around the clock while he heals. Despite his age (13 yrs on June 30th), the vet thinks because he is in overall good health, he should do fine. I'm still worried though, I know putting an old dog under is risky.
Here's my boy, laying out in the yard just a little while ago.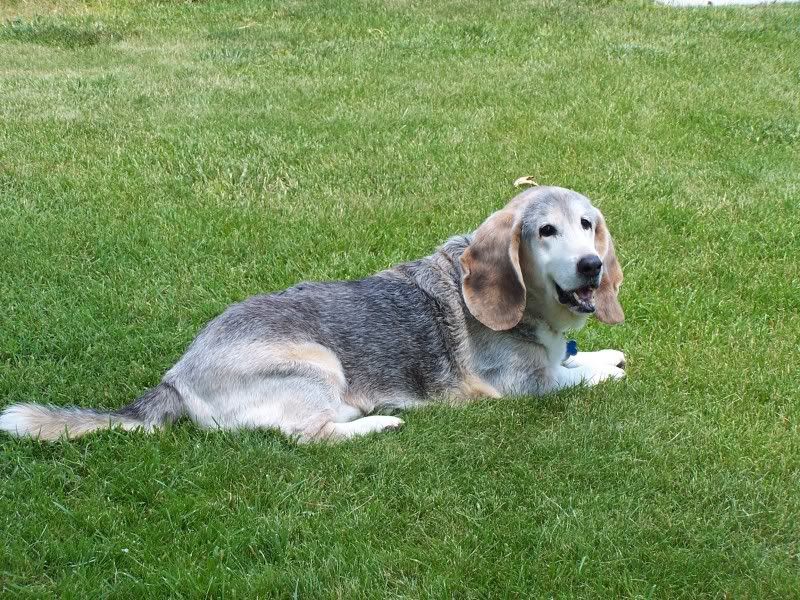 And here's what I'll be trying to prevent for awhile. Spencer cannot go out without a good roll in the grass!