Discussion Starter
·
#1
·
This is day three of non stop rain. Should stop on Monday. My house smells of wet dog, and they are going stir crazy. They do not want to go out, and they are fighting like crazy.
Think I'll make a run to the store, and get them each a nice big bone, maybe that will keep them busy. Sure wish I could send this rain down to Texas, we don't need it anymore. Our backyard:
We have our own little island: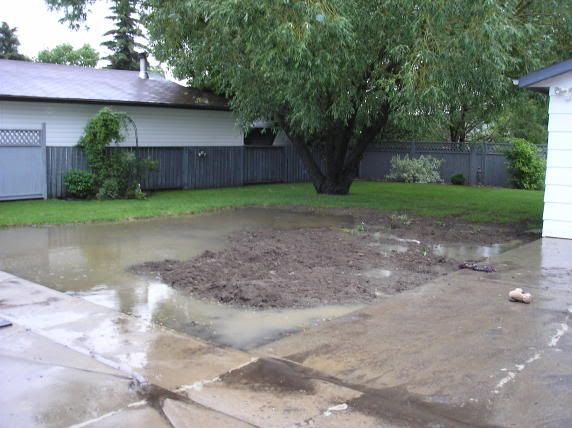 Bo says,"I'm not getting my feet wet!"
Moose says, "Come on in, the water's fine!"