Discussion Starter
·
#1
·
On Saturday, Mike, Daisy & Sally & I went to the Basset Picnic, which is the major fundraiser for San Diego Basset Rescue. It was VERY hot & muggy, & not just by San Diego standards! At least 90 and 80% humidity. This did not ruin the occasion, everybody just moved very slowly - people & bassets
. There were contests for the longest ears, longest basset, costumes, etc. The basset race was hilarious - the one that came in first refused to be caught and ran around like a maniac with his owner trailing behind. The best news is - Sally won Best Trick! She's come in second a couple of years, but we added to her routine this year. She sits pretty, speaks (sometimes we have her bark her age), and does hi five. A winner at last! The other best thing was meeting Ruby and her Mom & Dad, Janice & Victor. Ruby is adorable, with such a soft, silky coat. Here are a few pics:
Ruby & Sally with Janice ( :roll: minus her head)
Mike with Sally & Daisy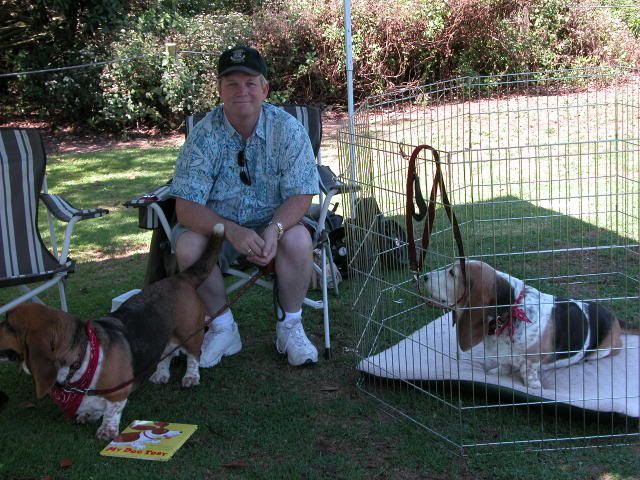 A cute cowboy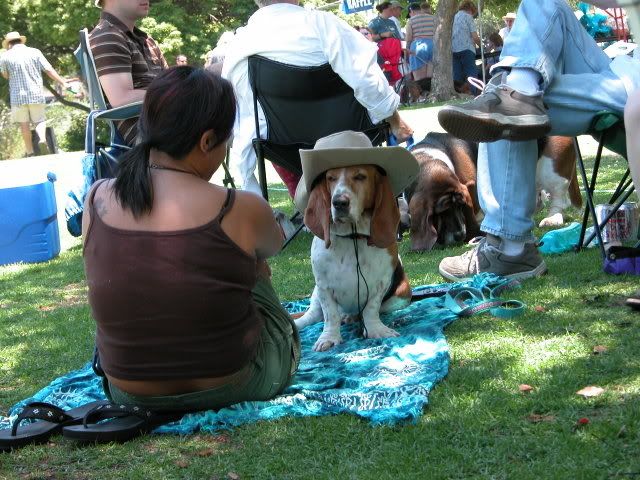 These are the only ones that came out, my camera was acting up. We had a super time, but Sally has a swelled head now that she finally won.