Discussion Starter
·
#1
·
Spent the day setting up the whelping box, re-arranging the furniture, and settling in a new mom and her three puppies who came into rescue this weekend.
The mom, dad and litter belonged to some woman who apparently just up and left her living situation, abandoning them with a boyfriend who was getting ready to move. The BF was originally planning to drop the whole family at the pound, but somehow made contact with the local rescue, thank goodness!
Mom is thin as a rail and looks very young herself--her teeth are pearly white with no tartar, her ribs haven't sprung and her chest hasn't dropped.
Pups are thought to be about 2-1/2 weeks old. Eyes are just open, but ears are still closed. Two boys and a girl, unless I counted someone twice.
Here they are.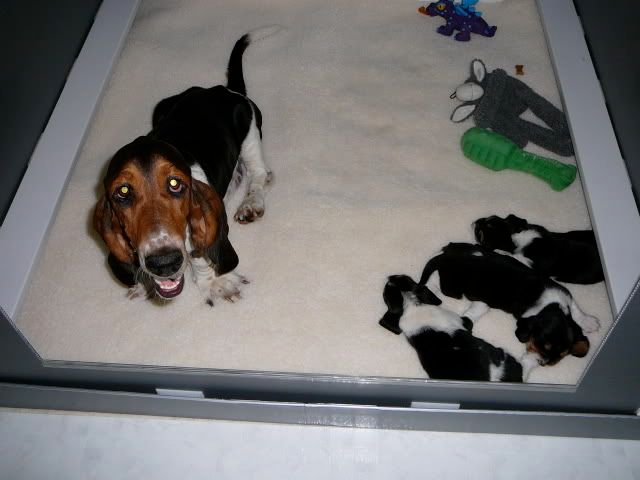 Mom Macy & babies.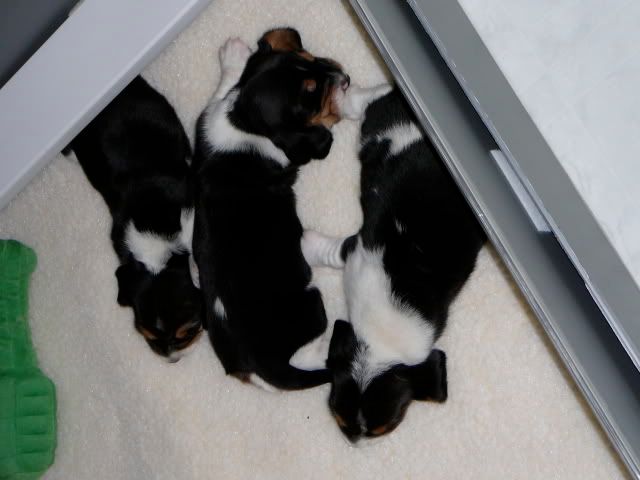 Babies. I'm partial to the green one.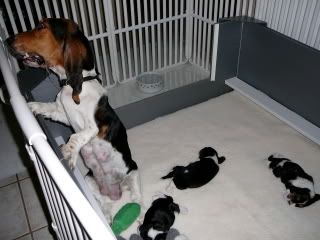 Mom Macy looking for cheese.