Discussion Starter
·
#1
·
It was 2 years ago today that my Sadie girl made her trip to the Rainbow Bridge. I still miss her everyday. This morning I was looking through some pictures and found myself laughing. She was quite the character. In this photo, she had just stolen a rawhide from my brother's Doberman, Deuce. He didn't even try to get it back! Her little 50 lb self was in full control of a 120 lb Dobie! Deuce went to the Bridge 6 months before Sadie. I hope he had his rawhides hidden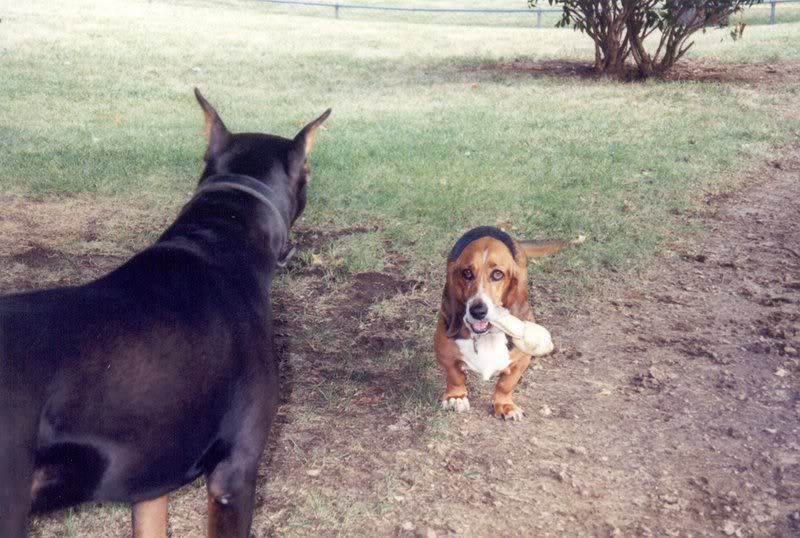 I haven't posted in awhile, but visit here now and then. I've been very busy working full-time & going to school part-time. Being a teacher with the summer off, I hope to visit more. I'm only taking one class this summer! I have noticed a few new "Sadies" on the board. Reading about them & seeing their pictures always reminds me of my girl & makes me smile.
Spencer is doing well, though I have noticed him slowing down quite a bit lately. He has a birthday coming up - he will be 12 on June 30th. He will party with his "cousin" Angel. Frosty Paws for everyone! Here he is today. He's laying at the bottom of the steps to my bed. In this spot he can feel the A/C from the register. It's pretty hot in Cincy - 90s.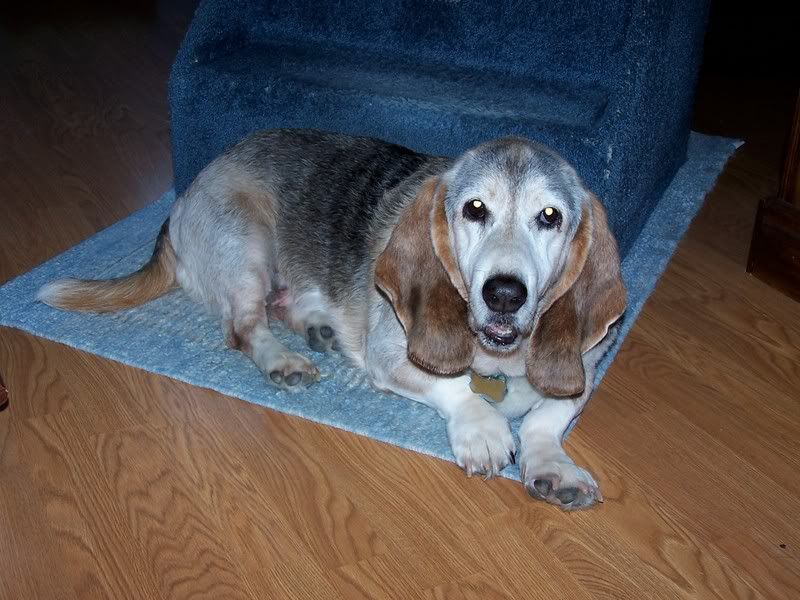 Here's a link to a video of Spencer I took a couple weeks ago. He had just had a bath & was trying to get all that "clean" off of him!
http://www.youtube.com/watch?v=o4IJkl8y8gg