Discussion Starter
·
#1
·
It's official, he's new name is Dudley. I tried a few others that I liked, but he responded more to Dudley.
He's fitting in nicely. He's using the dog door, with only a few mishaps in the house so far. Dozer & Digger are starting to get along with Dudley great. I took him to my sister's last night, and Dozer & Digger seemed to miss Dudley, and were happy to see him when we got back. Speaking of traveling, he seems to ride just fine. He just lays in one spot.
A few more tidbits:
This morning he had his head across Digger's stomach while they both slept.
Dozer has found out that he can't tease him with a treat like he did with Digger. Dudley will just take the treat from Dozer. :lol: When I came home tonight, Dozer & Digger were excited to see me like normal, but Dudley didn't come. He was sitting on the deck, but when he saw me, he couldn't get to me fast enough.
He has become very vocal :huh: , as you will see in the video.
Here's the video link:
http://www.youtube.com/watch?v=zkkD6s8355U
And here are a few new pictures: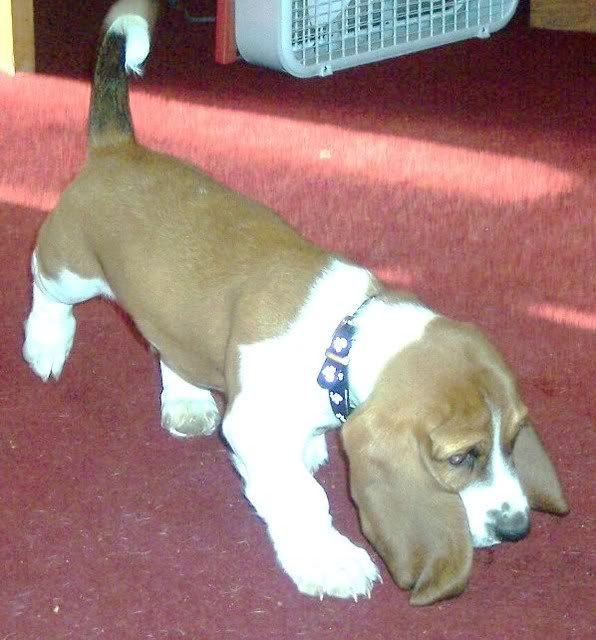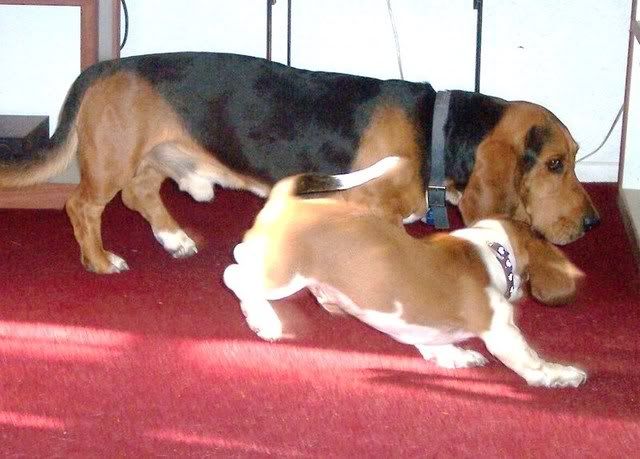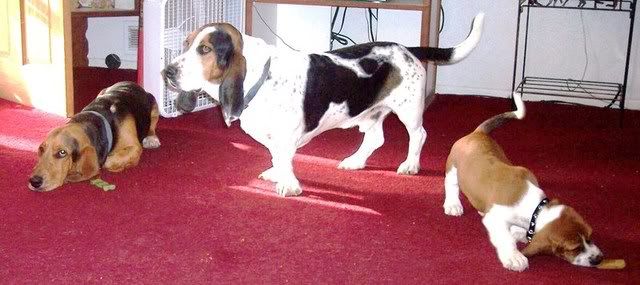 Updated: I just caught him using the dog door and the steps off the dog deck. Don't worry about the steps. They are very short steps that I specially made for their dog house deck.