Discussion Starter
·
#1
·
I took these today while outside with the hounds. Jasmine will be going home tomorrow. Jasmine & Stickers HATE each other this time around! When Jasmine was here last year she was still a pup, not so confident. Well, things have changed. For the last month she has lived with a handler being tuned up for showing. She has gained TONS of confidence. She is showing it off in my house. On the walk the girls are fine. In the house, it's war! Stickers is walking around with her tail down, hackled up! They've had several scraps. I was just keeping Jasmine for a playmate for my hounds and because I enjoyed her last visit so much. She is a beautiful bitch, loves everyone (well almost) and shows like a champ.
I have no bad feeling for her but I can't say that Stickers doesn't! She is just persisting in being the dominant bitch. I won't have Stickers uncomfortable in her own house for a month so Jasmine's belonging are packed up and she will go home! Maybe when Stickers stays at her house this summer they will come to an agreement who is the top bitch??
Wilson is staying for the month, maybe longer?? He lives with a family in West Palm Beach. He is almost 1 year old and a real sweetheart. He needs some help with minor behavioral issues and he really needs to gain about 10 pounds. He is doing very well here.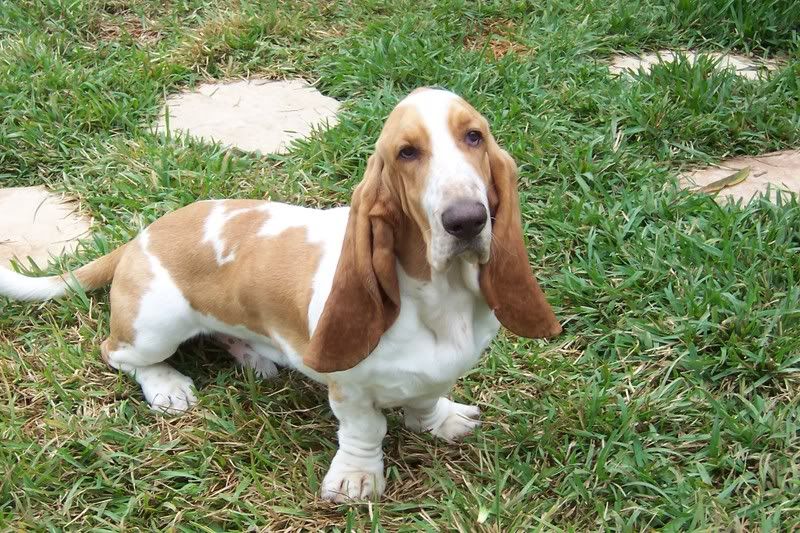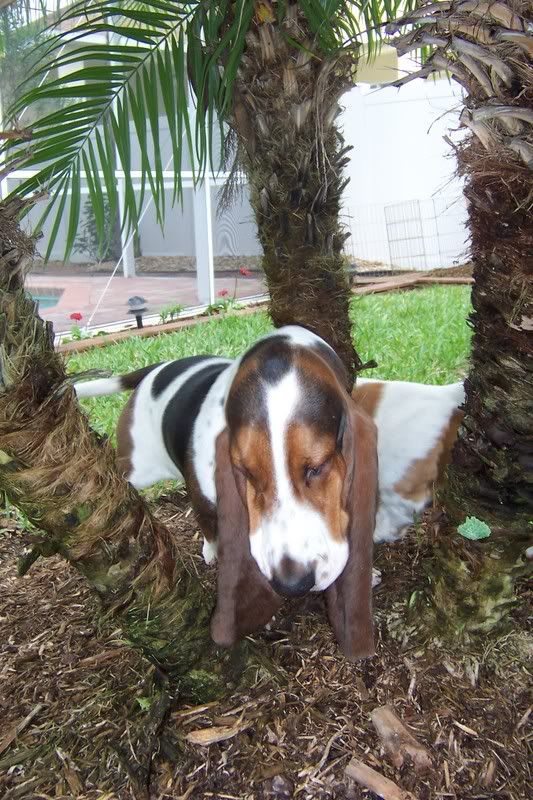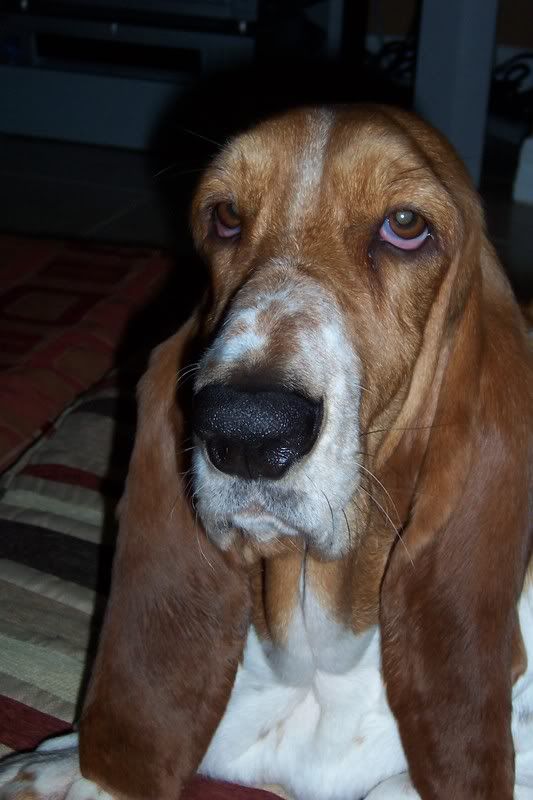 Looking in the screen door lanai ready to come in!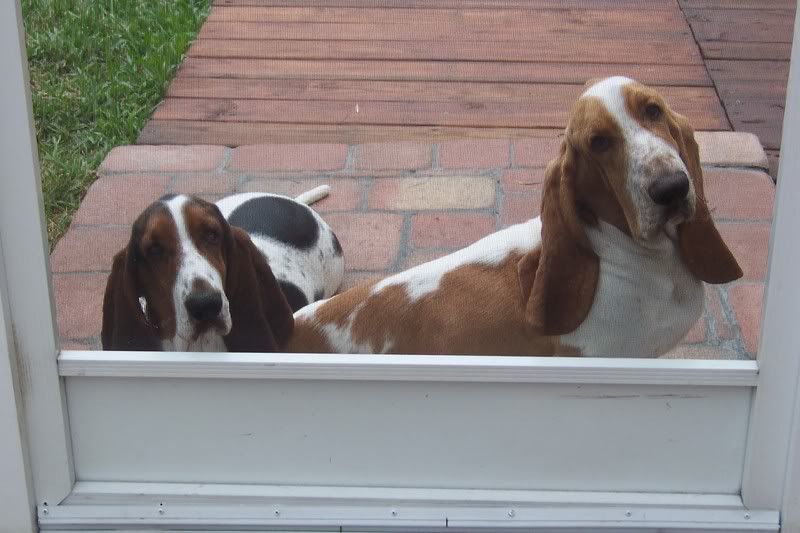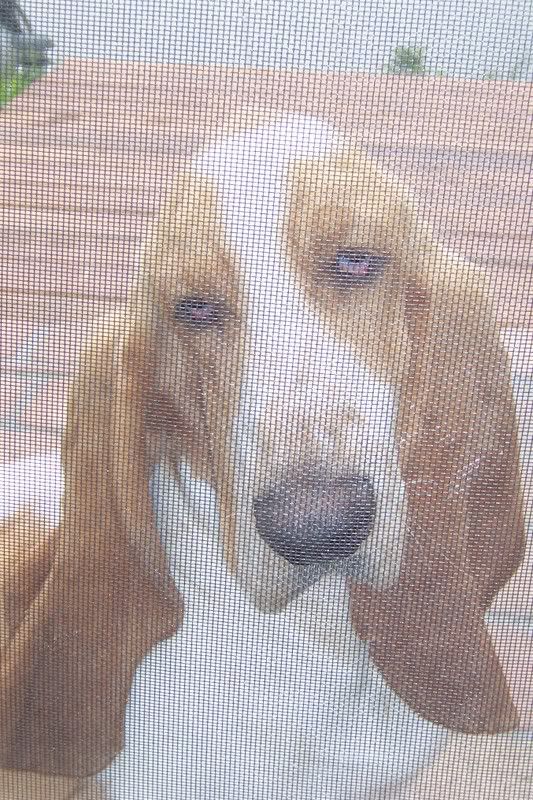 Relaxing after play!