Discussion Starter
·
#1
·
We visited my (Amanda) family over the weekend to celebrate Mother's Day. We drove 8 hours from Maine to NNY! It was Molly's 1st road trip, and I'm happy to announce she did great! She slept almost the whole way there and back. Of course she had lots of rain to sooth the noise of the road.
Here are a few pictures of our weekend:
It's early, and I'm not impressed!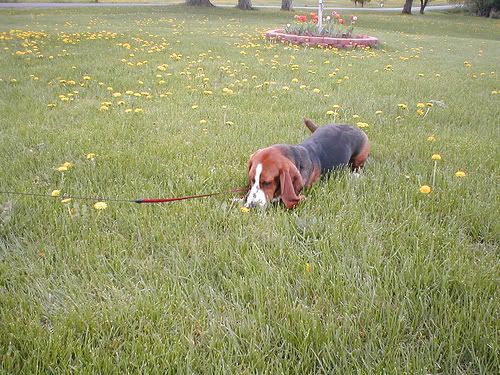 Dandelions are delicious!
We made strawberry crepes for my Mom, and Molly felt she deserved some too!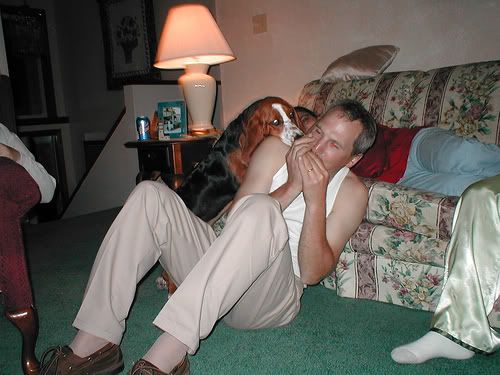 She does not like harmonicas!
Molly was on a kitty hunt in this picture. Ok, not really a hunt, she thinks of kitties as running toys. The cat was not impressed. We didn't see much of him during the weekend.
Three generations (well almost)
Mom, Me and Molly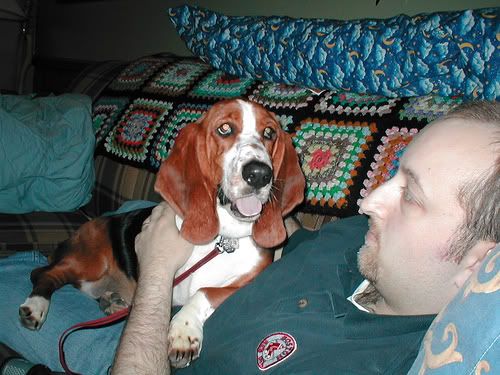 "Daddy let's have a nap" Kitty hunts are exhausting.
I hope everyone had a wonderful Mother's Day! Enjoy your hounds...
Aroooh