Discussion Starter
·
#1
·
Hello again my drool splattered friends.
I warned you I'd be coming back with more pictures from our walks.
Now we have an additonal reason for our walks, not just the pure
enjoyment of it all. Mr. Runcible reached over 100 lbs, and that is
just to much. I would like to have him down to 88 again, as I think
that is his ideal weight. This only means more and longer walks, so
in a way I think it's great.
So here are the pictures. I hope you enjoy them.
Come on! I thought you said we were going on a walk! What are you doing!
Mr. Runcible usually gets impatient when I fiddle around to much with the camera.
He just don't sees the point, when one can go round smelling things.
What's so great with walking in the woods on summertime, is that one always
have enough to drink.
Mr. Runcibles sagging lower lip indicates that he's hot and thirsty.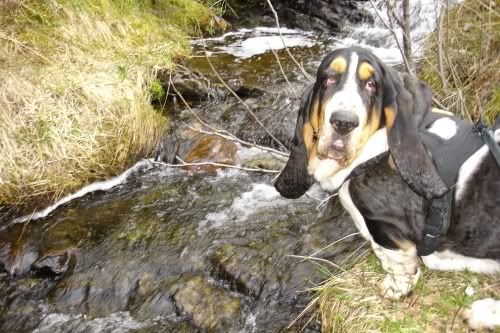 Sometimes we find exciting things on our trips. It was a real callenge making
him live this behind.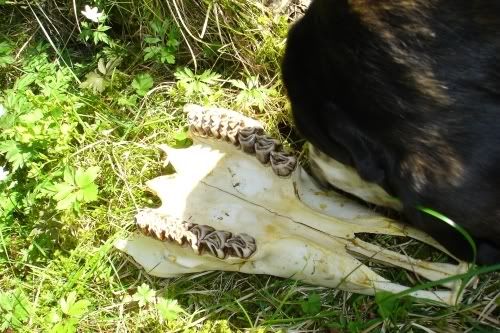 Is the grass really greener on the other side? Mr. Runcible contemplating life,
the universe and everything.
Is this the legendary other side??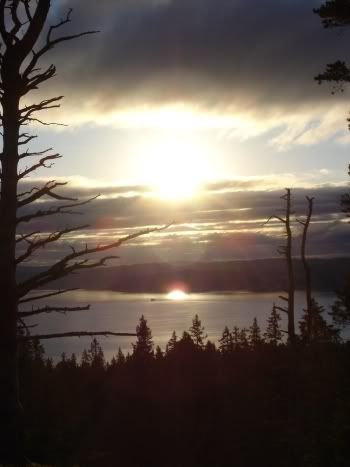 And I add this one because it is one of my favourite.. eh... flowers.
Mr Runcibe finally did get a bone
I hope you all bothered to look all the way down here because I have a question for you.
Elvis once had a show where he sang to a basset hound in a top hat I think. The song
was of course Hound dog. I would love to see this is. A basset in a top hat XD. So if
anyone of you have a link or know where to get it I would be grateful.
Until next time