Discussion Starter
·
#1
·
Eager to get out....?
It's not always easy to awake Emma, sometimes it remains me about the movie "Frankenstein's Monster",
even though I haven't used lightning so far. As you may see on the photo, her eyes aren't up yet, they will
be after about 15 minutes.
Then I have to give her the weather report, here I'm usually lying, telling her it's not cold, not snowing, not
dark, not wet......etc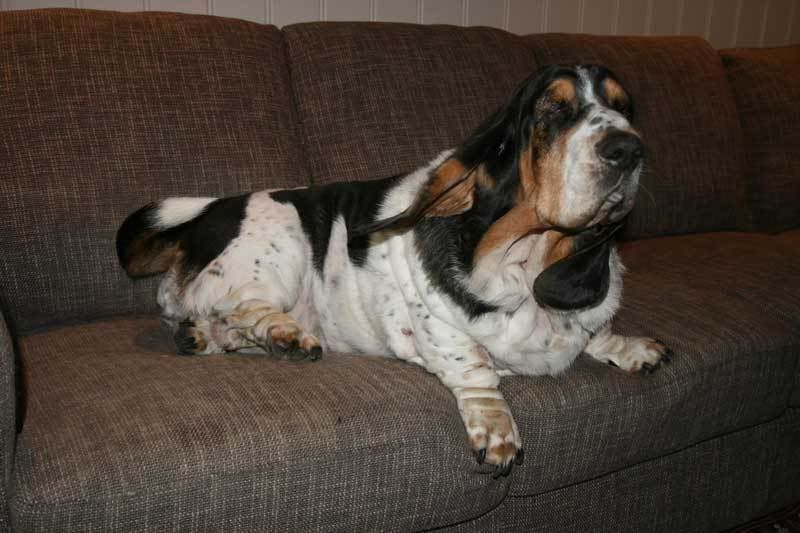 Today the weather was beautiful, but rather cold. We've got our fair share of snow, but by now it's sunny and
great. Sometimes we walk through the graveyard:
Being a basset, you'll be walking in a corridor, not able to see much of the scenery: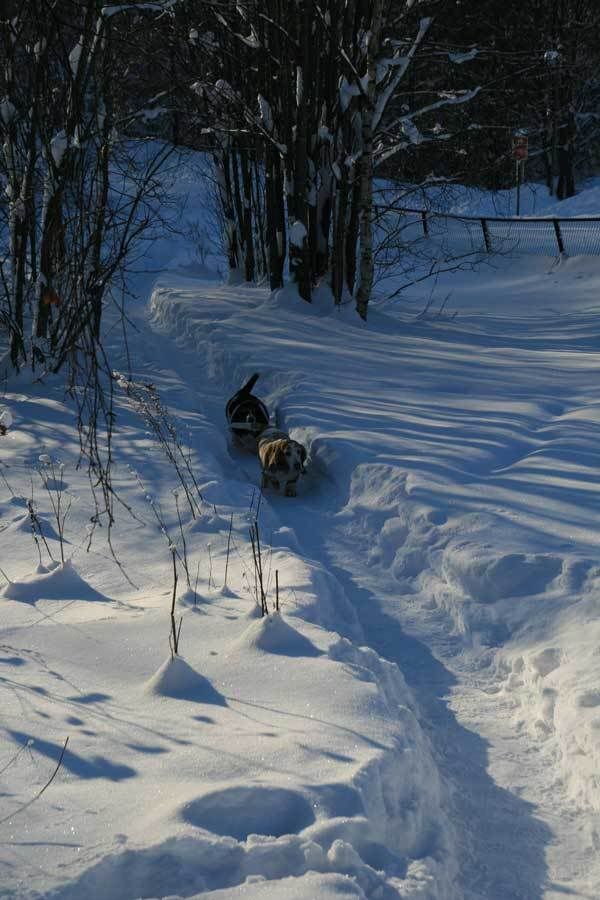 But of course, Emma found something to complain about this time too, her paws were getting cold....