Discussion Starter
·
#1
·
Yesterday, after work, we had a nice walk in the woods with the purpose to gather some cowberries. Cowberry jam for the winter
The sun was up, it was no wind and 72 degrees fahrenheit, we had brought food and only started to head for home at sunset. Here are some pictures:
Mr. Runcible resting a little after the walk
"No ser eg atter slike Fjell og Dalar..."
Look! Me and the dead, mutilated tree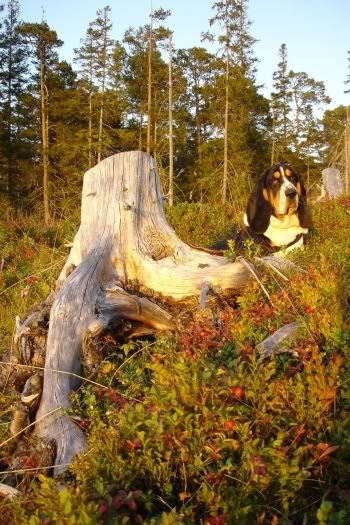 Mr. Runcible helped look for berries too
What we came looking for was this:
What we found was this: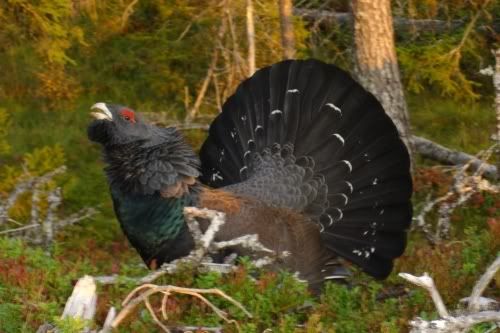 Mr. Capercaillie decieded to pay us a visit. He was only seven feet away at the closest. It looked like he was in the middle of the mating ritual. Confused little fella, he probably didn't get any this spring
With that and Mr. Runcible running into a little black elkound pup we all agreed that it had been a nice day in the woods.
Until next time..