Discussion Starter
·
#1
·
Hi all,
We have been lurking for a while and decided we would start participating, it seems a lot of people have the same issues and we could share some of our experiences and not just get something from the board.
My son is autistic and we have spent years working through issues. I decided last year that it was time to tackle his fear of dogs. Being highly misled that Basset Hounds are calm dogs we decided on a Basset (it has nothing to do with that fact that I wanted one for many years, that is my story and I am sticking to it). After much research we purchased Luke from a breeder and he arrived in mid May, shortly after turning 8 weeks old.
He did not do well being left home alone during the day and we learned from more research that Bassets typically do better in groups (besides, they are like Lay's, you can never have just one). We decided to adopt a rescue this time and the First week of December we went to Tennessee and picked up Dixie. Instead of bonding with Luke like we hoped she terrorizes him. At first I was concerned until I read the article posted here about Adult/teenager relationships. Besides, he has it coming more often than not. He goes out of his way to irritate her, I have separated them several times only to see him return to poke her with his nose continually until she goes after him.
I am sure my wife would think I should have included much more, but there are plenty of future posts to share.
Anyways, introducing Dixie (5 1/2) and Luke (11 months).
The two of them meeting for the first time.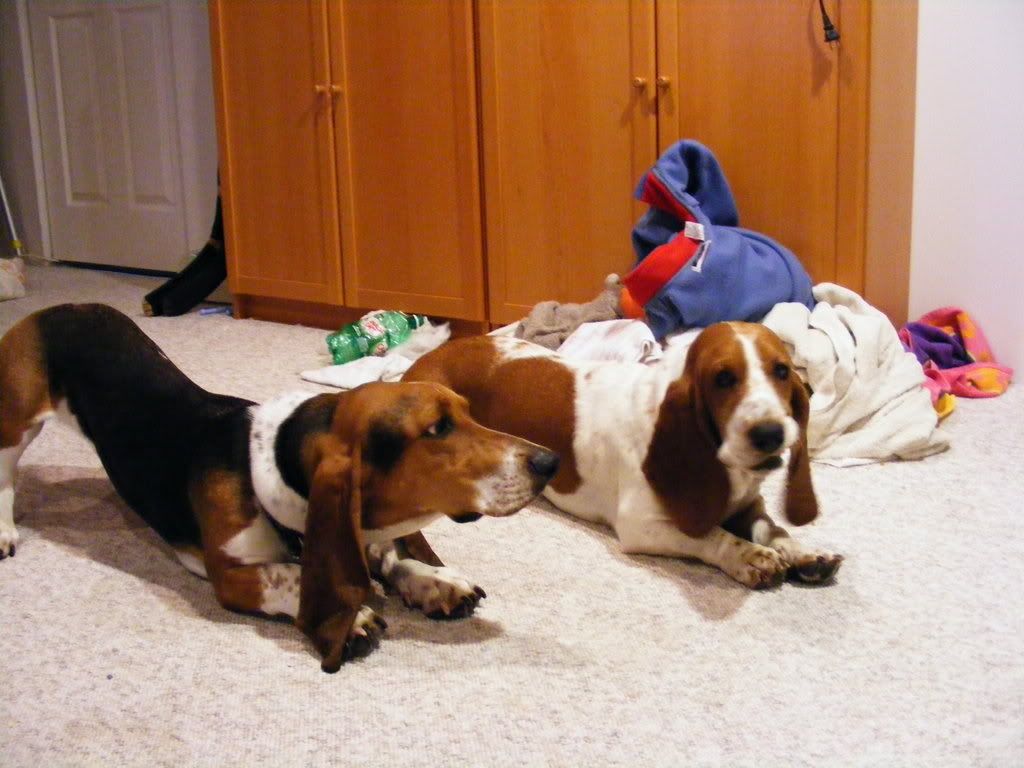 The first time either of them ever saw snow. Luke loves snow, Dixie seems like she would rather do without it.
Luke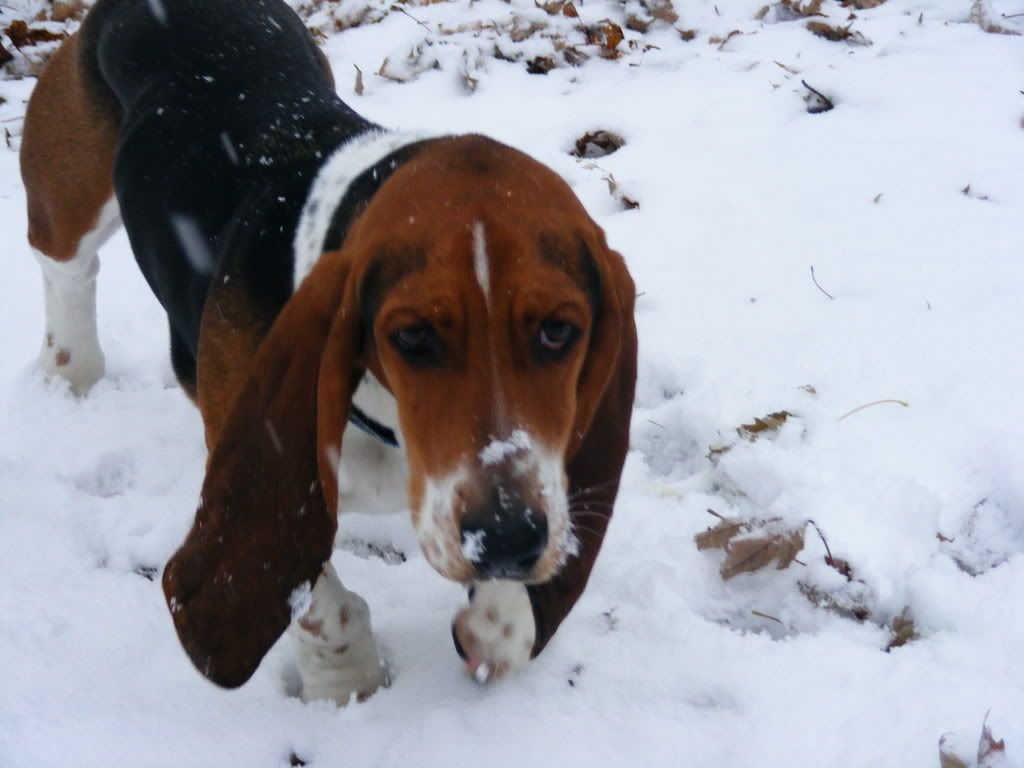 Dixie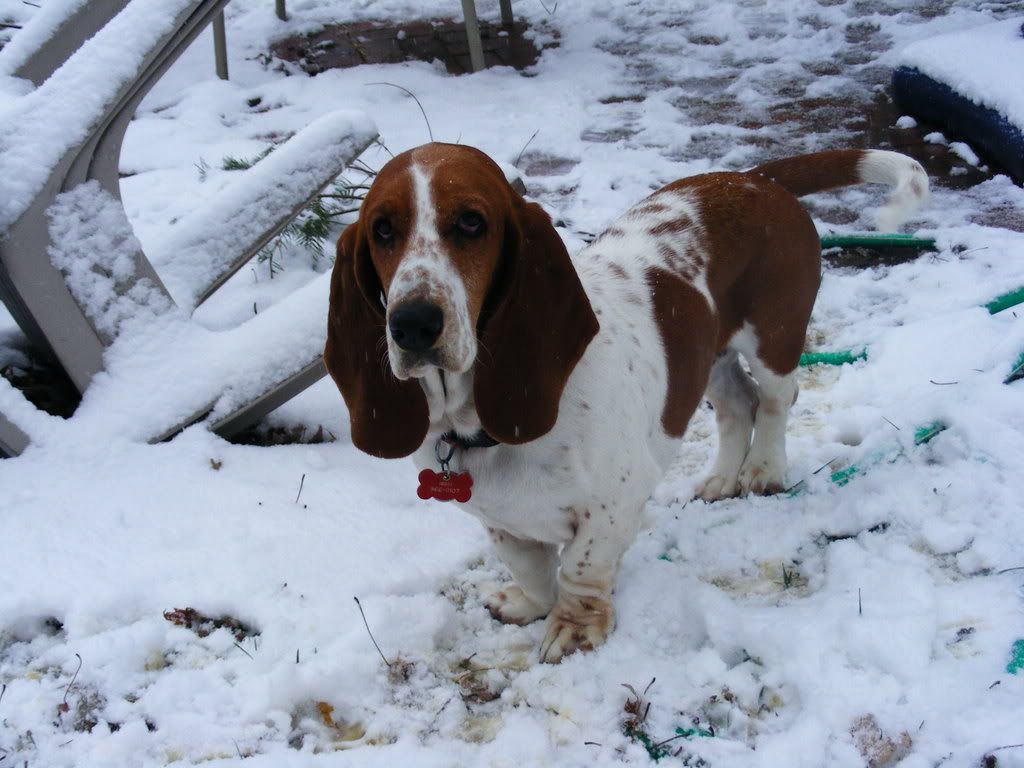 Tim