Discussion Starter
·
#1
·
Here's some pics of Miss Peanut's new deck...and of course Tarquin has to get in on it...which Peanut promptly tells him to get off!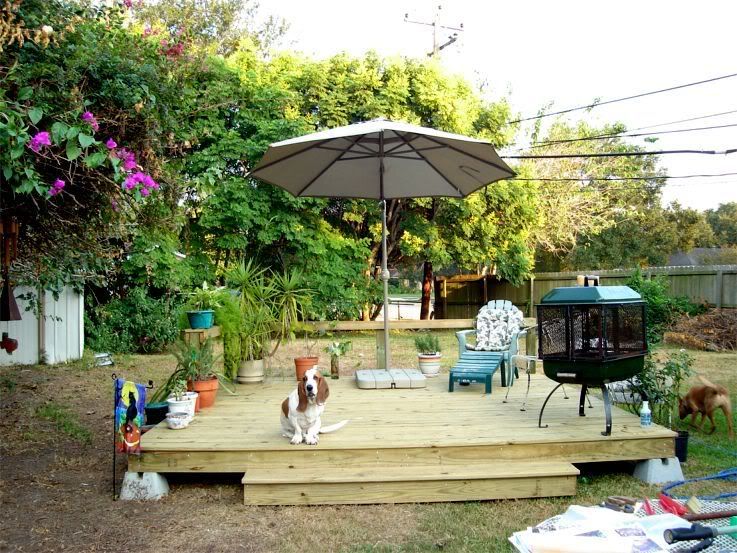 And even little Pyewacket the green cheek conure has to get a photo op w/the deck...
I got a bonus at work so I decided it was time to build a deck. We did this last Friday...turned out quite nice! Now...needs to get cold enough to kill the darn mosquitoes!!
Felicia - owned by Peanut the basset...Tarquin the mutt...Pyewacket the green cheek conure...Mr. & Mrs. Finch (and now Baby) and Thing 1 (betta)...Thing 2 passed on..