Discussion Starter
·
#1
·
Yesterday marked Miles 1 week anniversary here and he's doing fabulous! Everyone gets along just great together but Tucker & Miles seem to have a special bond. I must say that adding Miles has been a great thing!
I thought I'd have 3 hounds sleeping in bed with me but so far I usually only have 1 or two, the 3rd will either sleep in the dog bed or the recliner. The only certain thing is that Tucker sleeps with me.
I took Miles to the vet on Monday since he needed all his vaccines, got his nails trimmed and he's on a prescription antihistamine for his itching so we're working getting his skin cleared up too.
He seems to be right at home and is a very happy basset!
Here he is! This is the dog chair so that's why it looks the way it does.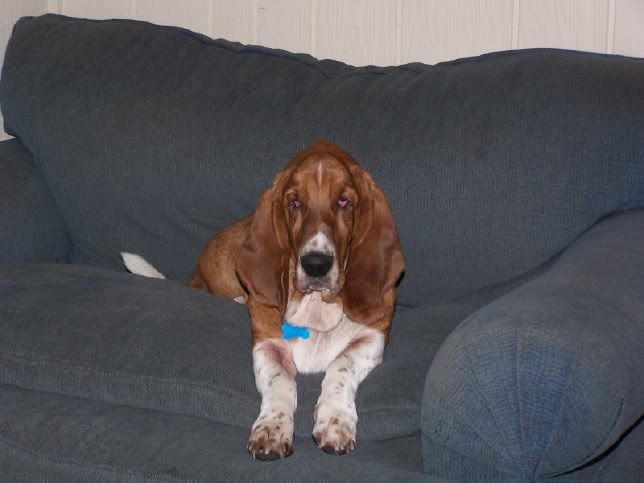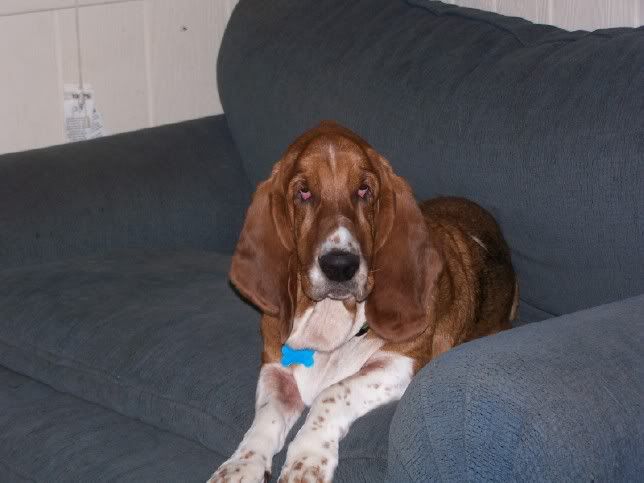 Tucker and Miles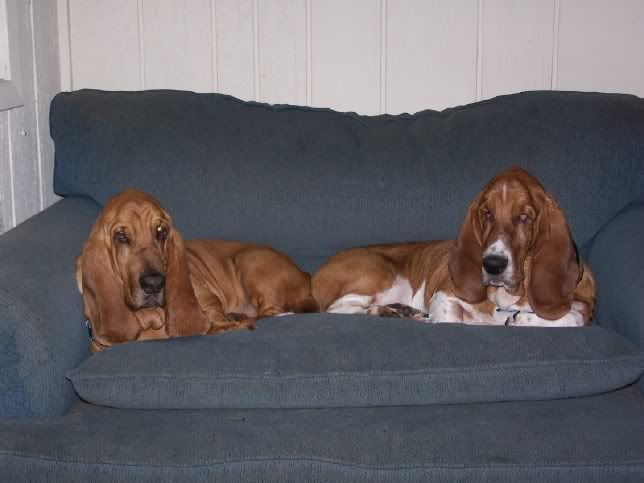 And here's Miss Rosie!