Discussion Starter
·
#1
·
Hope everyone had a great Christmas yesterday. Ours was very busy. We began by going over to my in-laws house (had to be there by 6:30 a.m.) where some attitudenly challenged 4 legger lived (a cat), we then went to my parents house where my dogs helped themselves to their stocking. My dad took pictures, but doesn't yet know how to load them onto the computer. We finally got home last night around 7:00 p.m. Then we could celebrate our own Christmas. Gibbs knew what to do and jumped right in to open presents: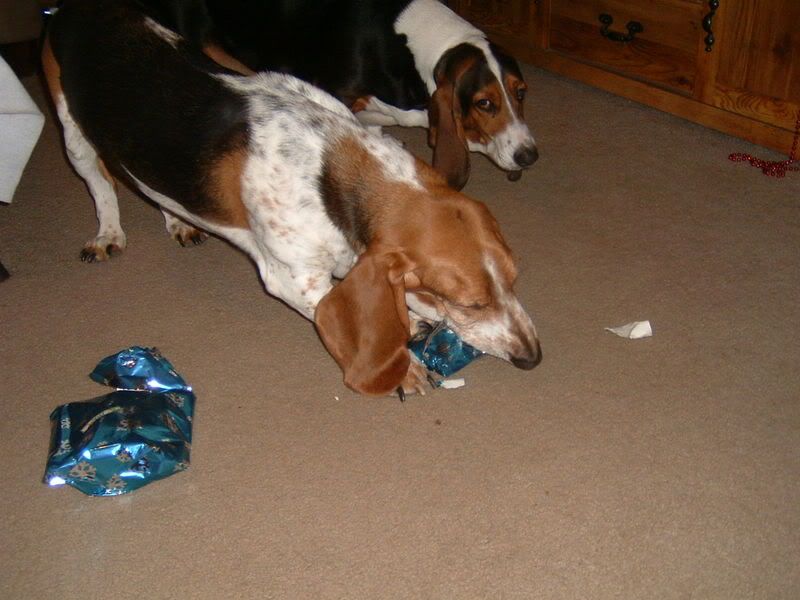 Lily wasn't so sure…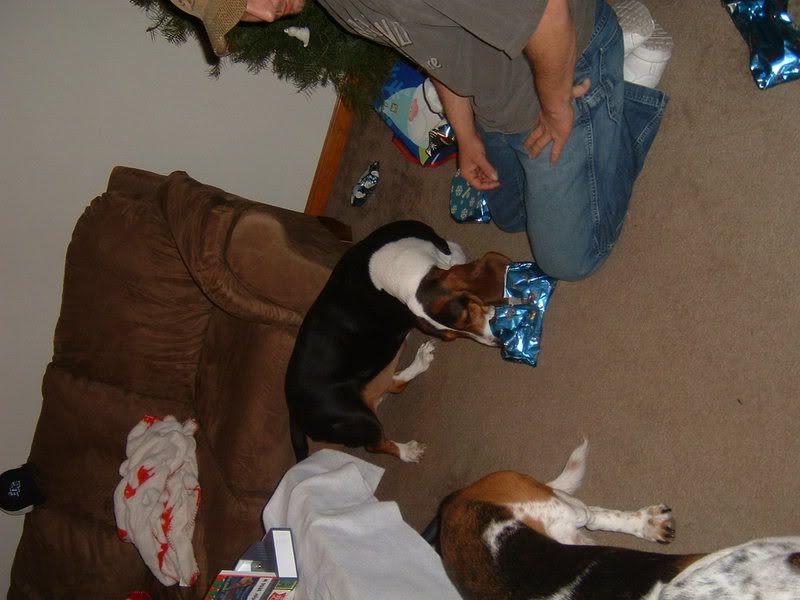 Gibbs enjoyed all his hard work:
Lily enjoyed her bone too: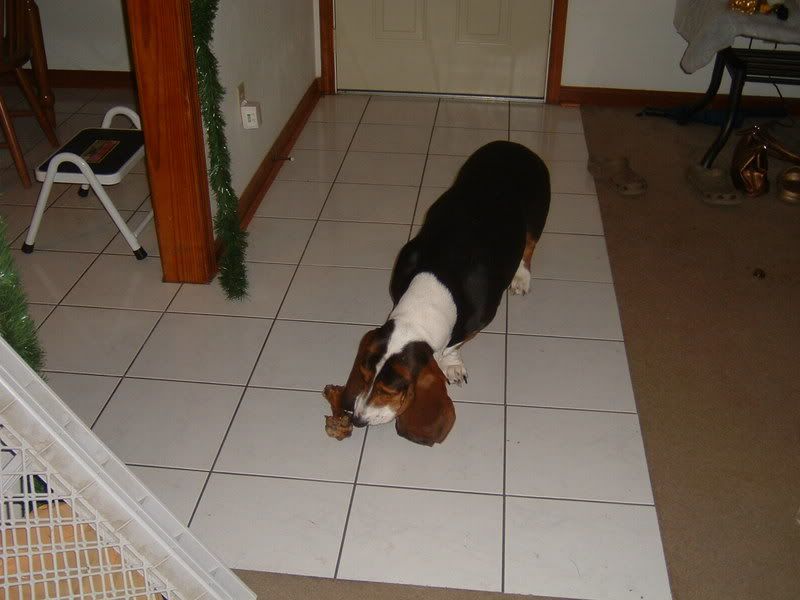 Shortly after all of this we all went to sleep it was a long day.
~Heather