Discussion Starter
·
#1
·
Look at this poor boy! This sweet basset is 11 years old and was turned in by his owners this week at the Laporte pound. He is VERY sad, but very sweet. He just wants to go home! Any Bassett lovers that will let him live out his short time left in a warm home?? They didn't even give the shelter his name!!
If you can help this sweet boy, please call Laporte right away at 281-471-3811, ext 739. Laporte is open 7 days a week now!! 7AM-6PM Mon-Fri and 7AM-3PM on Sat & Sun. Laporte is a kill shelter, so time is always crucial!!! PLEASE CALL THE SHELTER DIRECTLY AS THEY WILL HAVE THE MOST UP TO DATE INFORMATION ON THE ANIMALS!!!
Dana Dicker
[email protected]
www.scoutshonor.petfinder.com
713-502-4002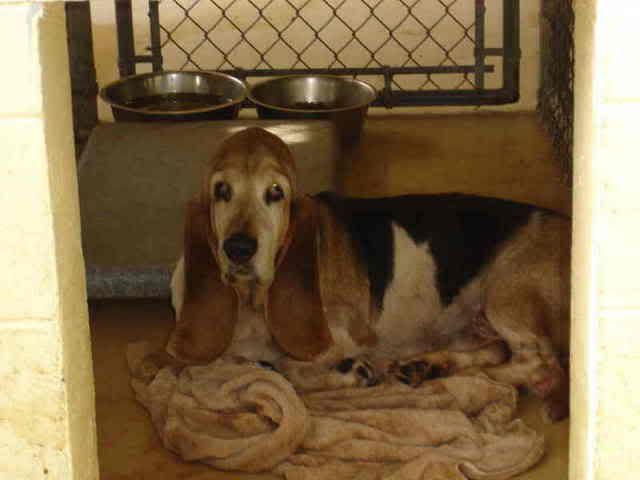 PLEASE HAVE IT IN YOUR HEART TO HELP THIS POOR LITTLE GUY HIS TIME IS RUNNING OUT.
GOOD NEWS!!!! I just got an e-mail from Sara at Basset Buddies Rescue of Texas
http://www.basset-buddies-rescue.org
they are picking him up tomorrow!!
But I would check back just to be sure!