Discussion Starter
·
#1
·
Round one of the winter weather struck about 7:30 this morning. Several times it was snowing 3 inches an hour. I took these pictures around 11 AM. It finally stopped around 12:30, so add another three inches to what you are seeing. No travel in Mitchell, SD for now, and they are trying to get the kids home from school. Do come join us for some winter fun, but you have to bring a shovel.
Bogie just plows through it with his chest and roots around in it. His first really deep snowfall. Round two is supposed to start tomorrow with more snow. We already had five inches that fell last Saturday on the ground, on top of what was left from Christmas. The white stuff is piling up.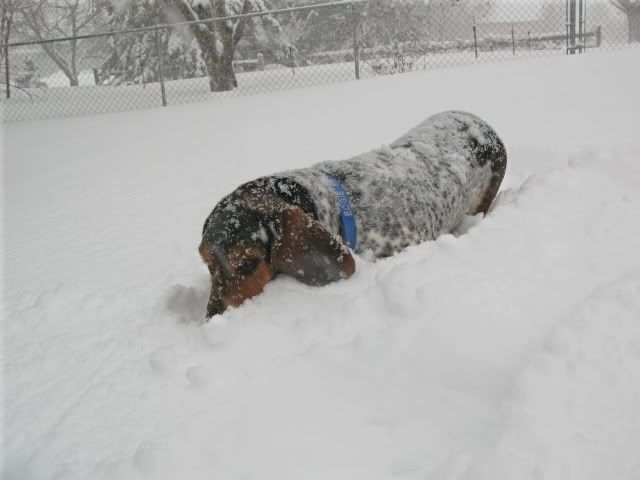 Boy, this stuff is deep!!
Gee!! When will this white stuff stop coming down!
Where is Bogie??