Discussion Starter
·
#1
·
Ahh finally getting my basset fix. After being offline and lacking a comp for the past couple of months its great to be back. Ive got new pics of Bruno taken in the span of Dec up until about a week ago. I cant wait to show off how big my boy has gotten.....
I was trying to take a nap..And needless to say Bruno was too while snuggling as close as he possibly could!! Gotta love dog breath!!!
Takin a nap while the rest of us were watching tv...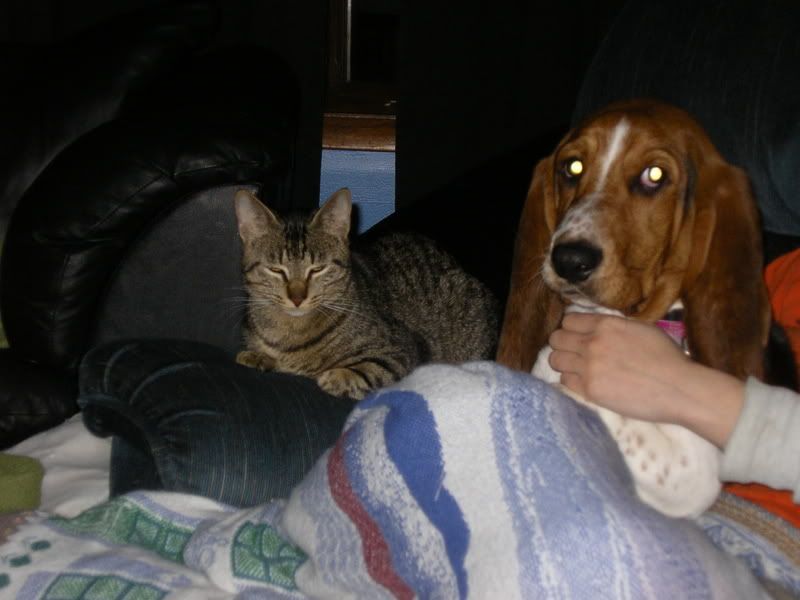 Having a civil moment with Hercules...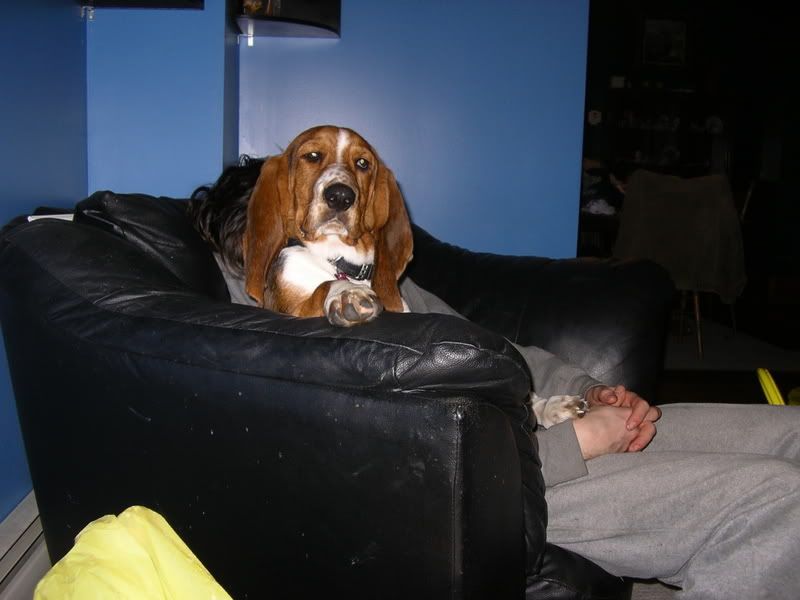 Big man of the furniture. We have accepted that anywhere to sit in the living room is Brunos spot and hes not afraid to take a flying basset leap onto your lap and get comfy on top of you!