Discussion Starter
·
#1
·
*Drum roll*
Introducing Mr. Runcible the Wonderdog - The Supreme Superhero of the Universe and The Protector of all Food like Stuff.
Featuring The Fantabulous Bionic Nose for picking up the smallest waft of criminal activity, such as unwarranted foodtransactions (ie transactions not going in his direction).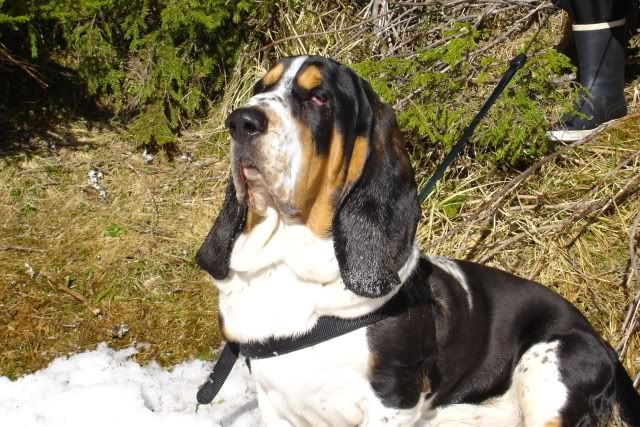 Special weapons:
The Slobber Attack of Unparallelled Gooeyness - aka The Drool Torrent.
The Attack of Immense Itching and Discomfort - aka The Shed Attack
Designed to cause the villain the greatest discomfort by placing itching hair in places like the villain's undergarments, nose and such like.
The disadvantage with both these attacks is that they affect anyone in the near vicinity of Mr. Runcible the Wonderdog and The Supreme Superhero of the Universe at any time, not only the villain during an attack.
On the lookout for criminal activity - keeping your *point* neighborhood and children safe.
And of course no superhero can ever a superhero be withouth the ability to fly. Here illustrated by Mr. Runible the Wonderdog's incredible ears of supersonic flight:
Also introducing Kaira the humble sidekick and treat dispenser.
Off to obliterate more evildoers!
Until next time...
*exiting fanfare*