Discussion Starter
·
#1
·
Mom, Dad and I just got back from a 1,400 mile trip in our RV to Wisconsin to see the beautiful leaves and the sights. They said I was turning into a great traveler and camping dog. This was my longest road trip yet.
I really wanted to drive, but Dad said 1 and 1/2 years was a little to young.
I got to walk out on the dock to look at Tomahawk Lake in the Northwoods area of Woodruff, Wisconsin.
Mom and I got to go on a long walk in the woods. I saw my first "black" squirrel, but he was to fast for me. We have red squirrels in South Dakota.
Here we go heading north on Hwy 51 in Northern Wisconsin. Boy, were the trees pretty.
Dad and I are on a big pier at the Apostle Islands National Lakeshore.
I'm wondering what those funny pieces of wood were sticking out of the water.
Lake Superior was sooooo big, and I was a little scared. I finally put my toes in the water.
After a busy day we took the RV back to the campground.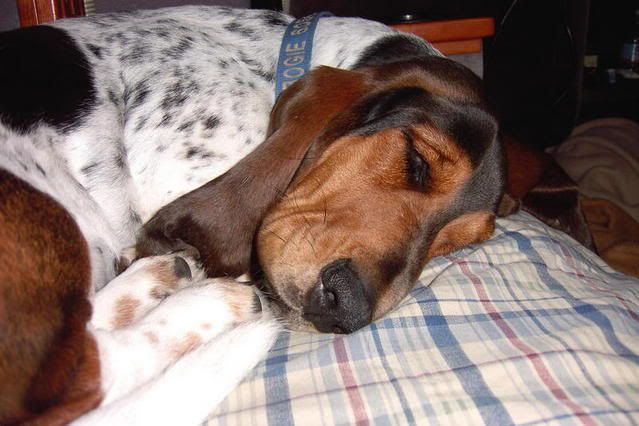 I was one tired Basset after all my adventures, so I curled up in the RV for a little nap.