Discussion Starter
·
#1
·
I'm soooo excited.
I really wanted to get his picture the other day when I first saw this, but I never thought that I'd ever catch this with a camera. It took 3 years to catch Digger on camera.
For those of you that don't know the story. I keep 10 food bowls handy, because I have to hunt down their food bowls everytime I feed. Digger will carry off the bowls everyday. I find them scattered in the yard, all over the house, and at times I even find them in bed. I think Dozer does this too, but I have never really seen him do it. Now I have another bowl carrier.
I don't see how he can hold it high enough off the ground.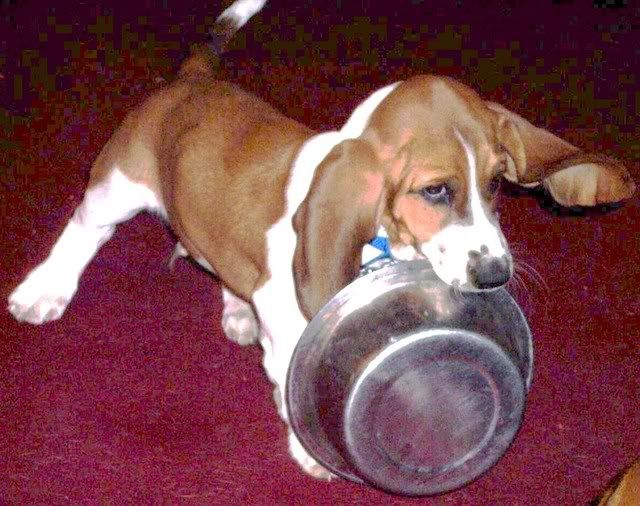 Also a quick picture of his huge paws.