I'm not sure Martha Stewart would go for your new decor, but it is a great idea. I'm betting once the fur kids get used to the unbrellas they'll nose them out of their way.
Bubba was the ultimate couch potato, and when he hurt his back and the vet said "no couches" here was our solution. It's one of those exercise pens. Worked great, we were the ones penned in however, when we watched TV. Bassets always win!!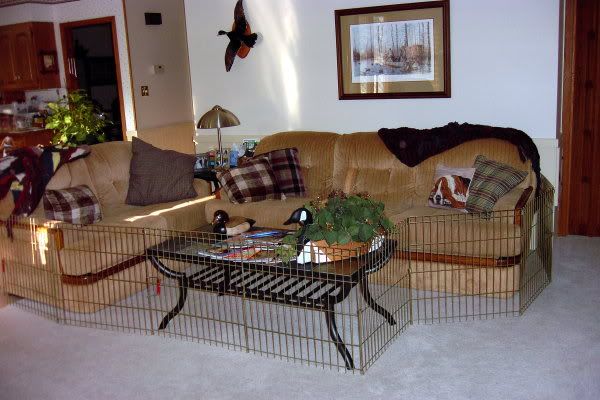 Arooos from Bogie!!!