Discussion Starter
·
#1
·
It has been a long hard month - below average temps, lots of ice & snow. While the temps are becoming more seasonal, it continues to be dreary with clouds, rain, sleet, etc. Spencer has a bad case of cabin fever. After a game of fetch in the house this evening, I got on the computer for a few minutes. When I went out into the dining room, this is what I saw:
"Honest, I cannot imagine what happened."
The Victim: One unfortunate iguana: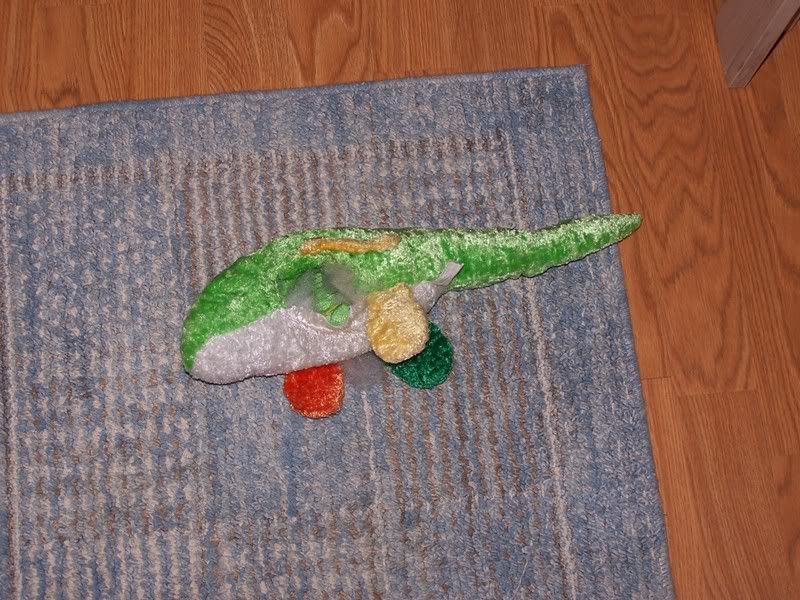 Trying to revive Mr. Iguana:
Spring please come soon, we need to spend more time outside!