Discussion Starter
·
#1
·
Here are a few quick pictures of my new hound, Harvey (he does not like to stay still for pictures). Harvey will be three months next week. He joins my formers Herman and Harold as bassets lucky enough to have me as an owner.
Actually Harvey's great-granddad Y. Lee Coyote was Harold's daddy. I did the Harvey 1440 and drove from Colorado to Missouri and back to get him this weekend. He was very well-behaved on the trip home and his appetite perked up within minutes after getting here. He's a pretty outgoing little guy and has been very friendly to the neighbors and their dogs. My old coonhound Henry has not been too receptive to Harvey's playful overtures. We did have a nice walk through some tough terrain this moring, though we had to make one detour around a steeper slope because Harvey's 4WD hasn't kicked in yet. At the end we took him to Harold memorial gardens for a moment's reflection. Thanks to Jim Rogers of J&S bassets for setting him aside for me. This one I'm going to train on rabbits - as soon as I figure out how to do it myself.
See how green the grass is in Missouri. Better get used to Colorado dirt.
Henry is skeptical. "He can run, but can he hunt?"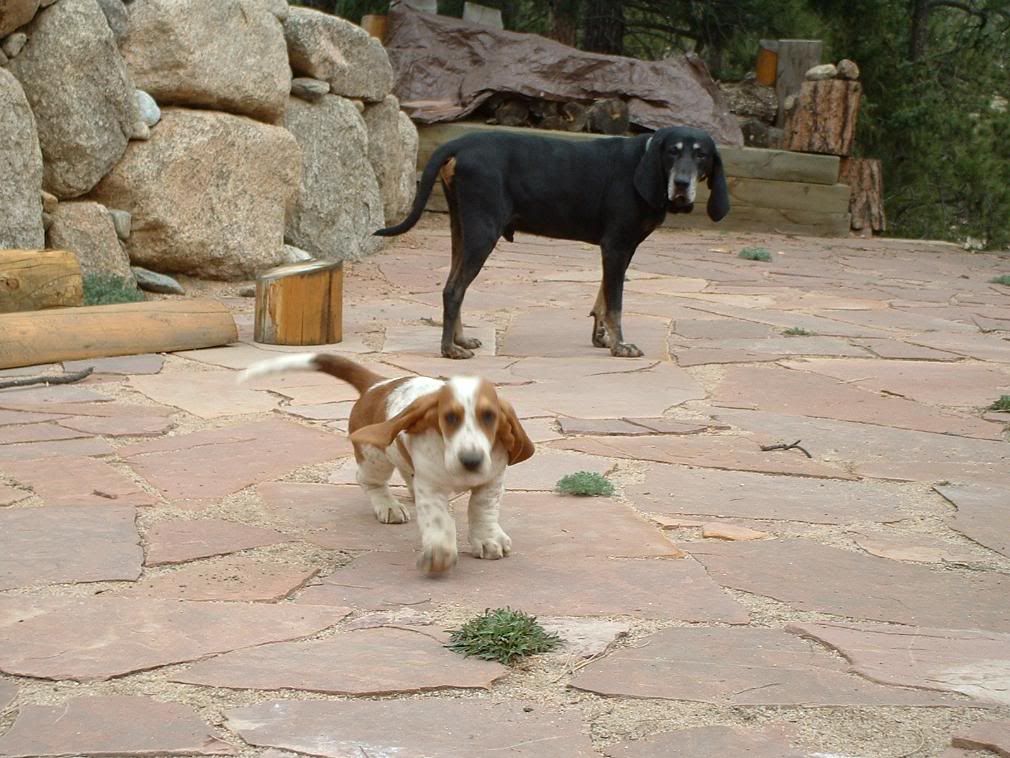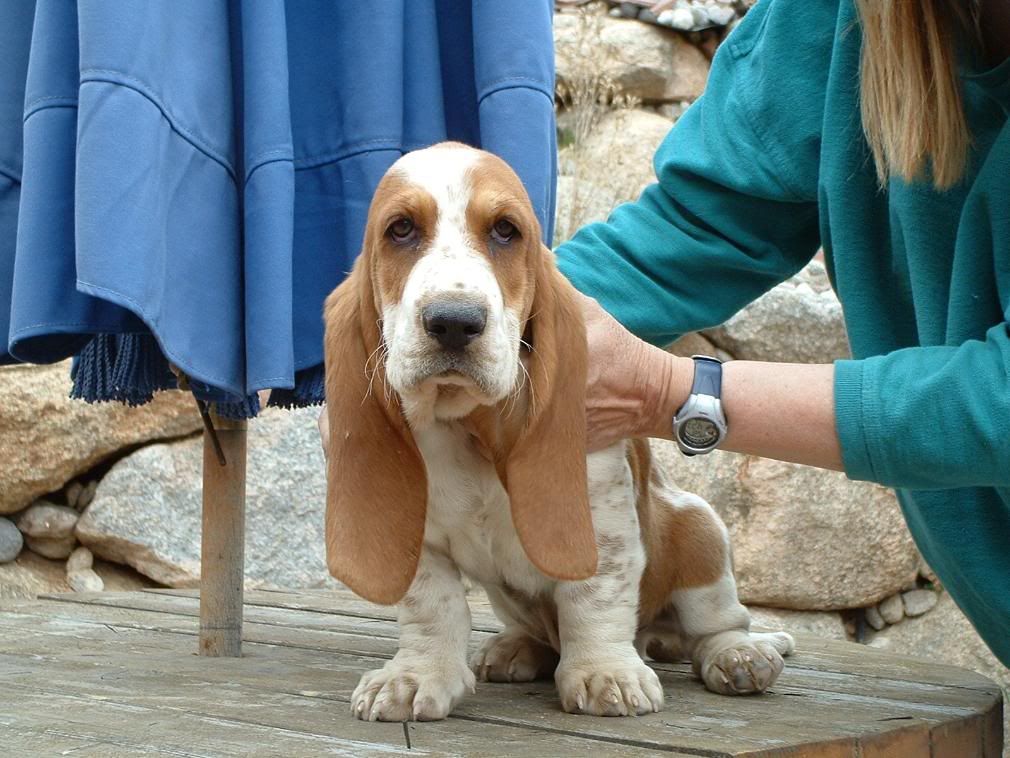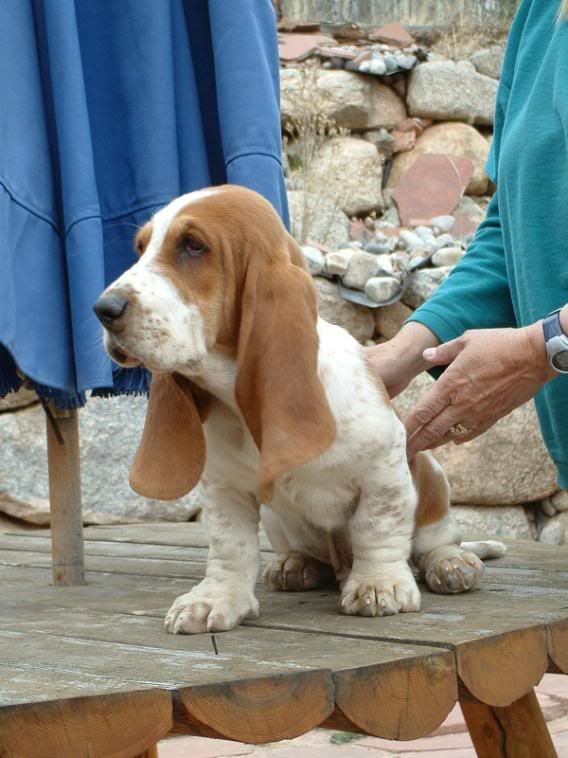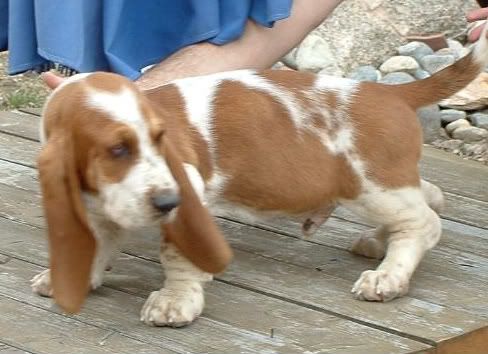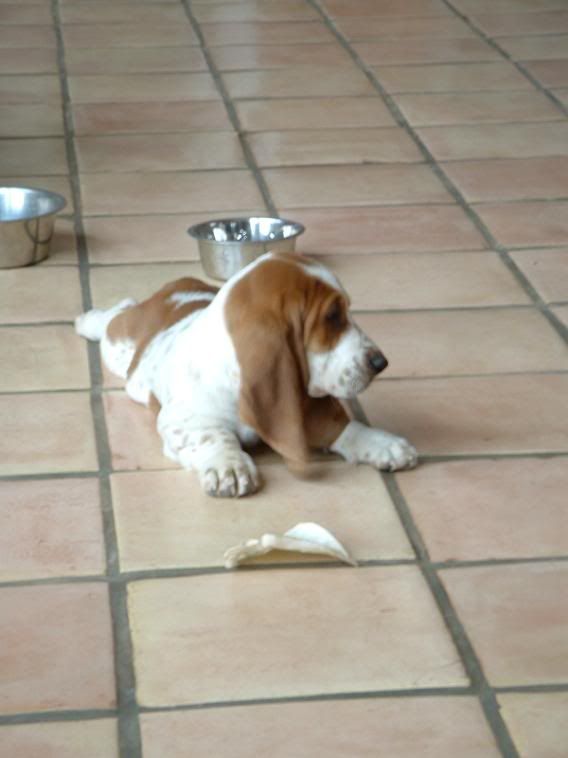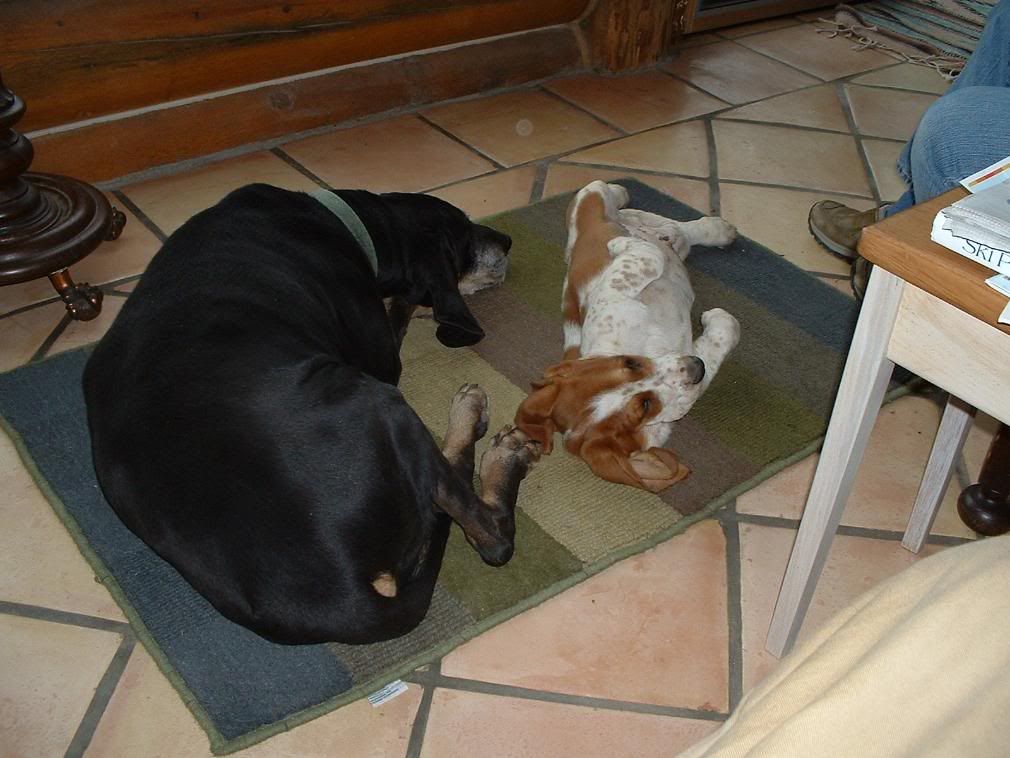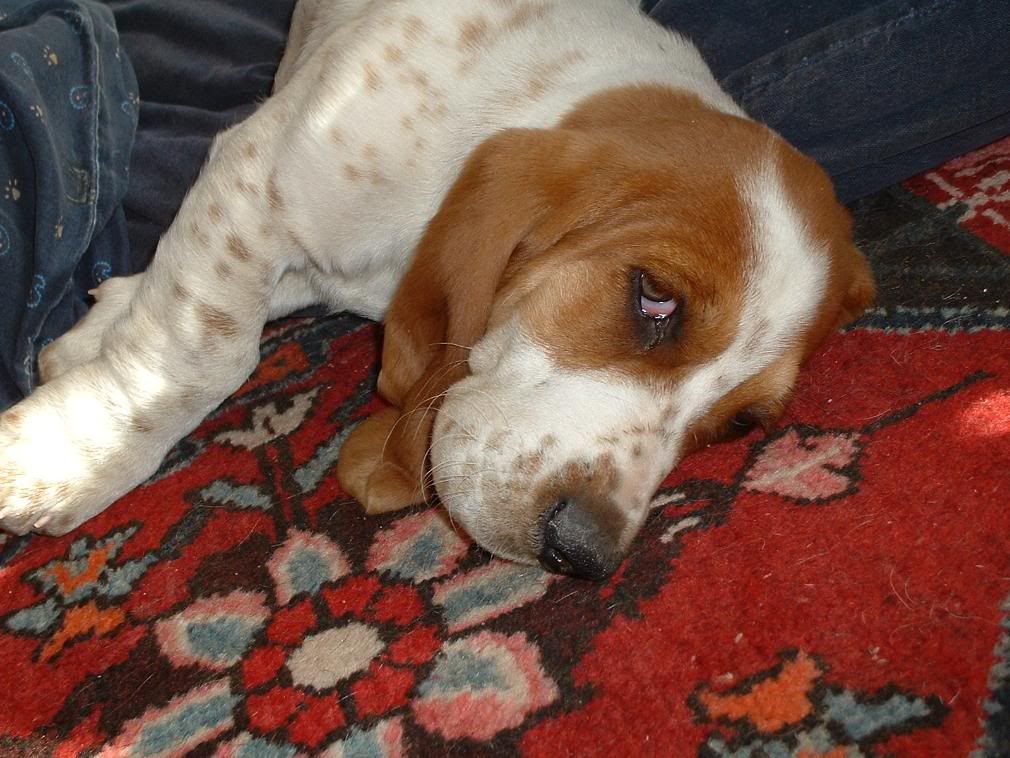 Harvey just a few days old.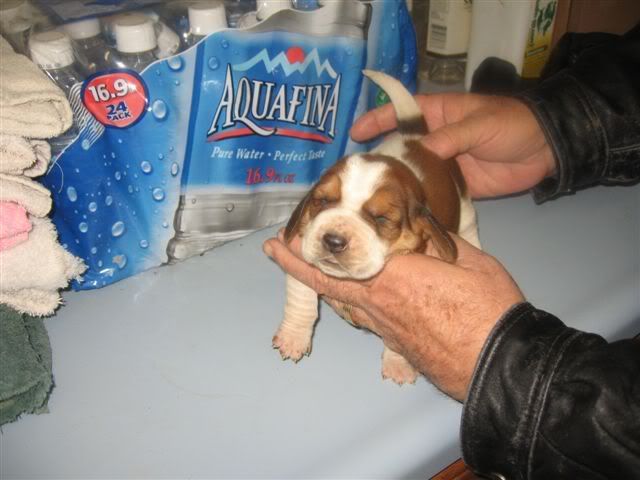 Just to show you what we're up against, a black bear and her yearling have been making the rounds of my bird feeder lately.