Discussion Starter
·
#1
·
Hi!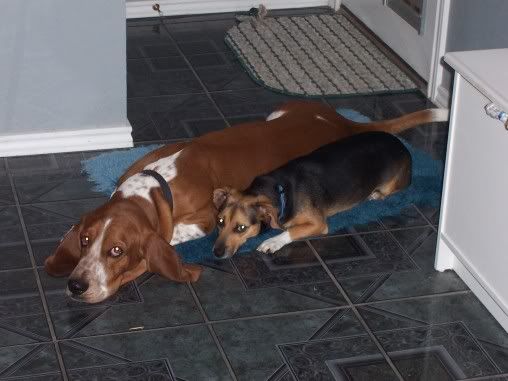 My name is Jake. I am a basset. This is Indy. He is not a basset. We adopted him one year ago from a place called "The Pound". Apparently this is a really scary place because mommy and daddy were really sad he might be put to sleep... whatever that means.
He was just a little thing when we got him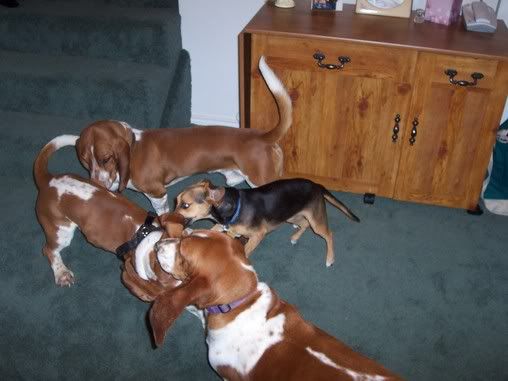 but I bet he can outrun you in the Basset 500
He got very sick when he came home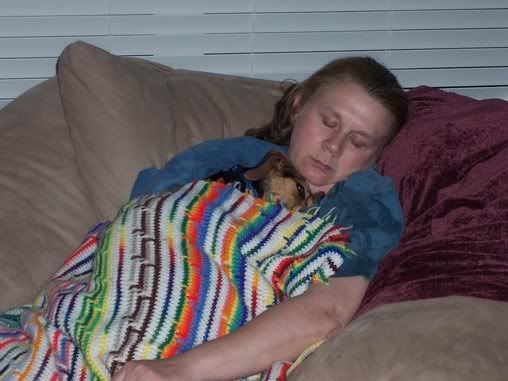 Mommy wasn't sure he would live becasue the vet man said it might be distemper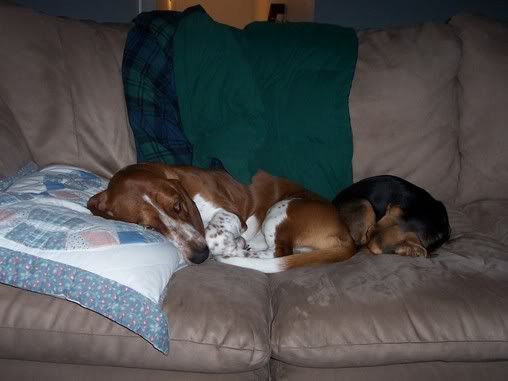 and then we all got sick. This is me on my birthday... too sick to open my present!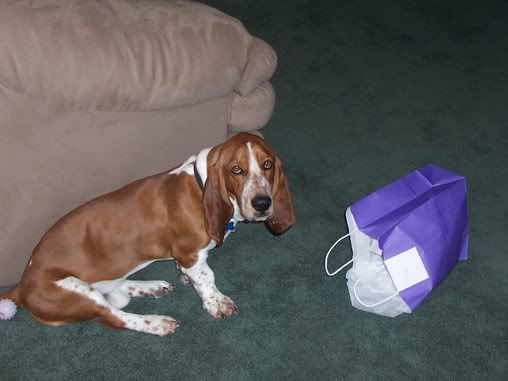 and Sami ended up in the hospital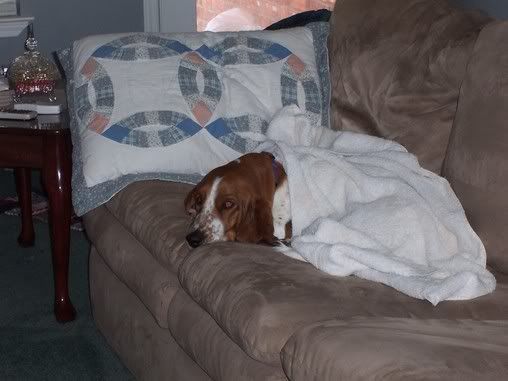 This is Indy last year...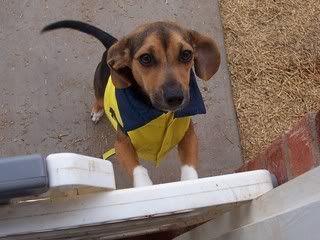 and this is Indy now...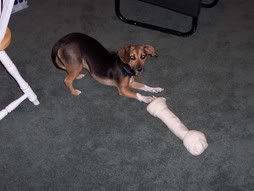 Happy Gotch Day Little Brother!