Welcome! I'm sure once the OILERS win the Stanley cup
, we will put our differences behind us, and enjoy what we have in common: Bassets!
This forum is a lot of fun, and it's nice to have people on board to keep it lively...and we can't get enough pictures!
Moose and Bo (pink toungue) say welcome to the General: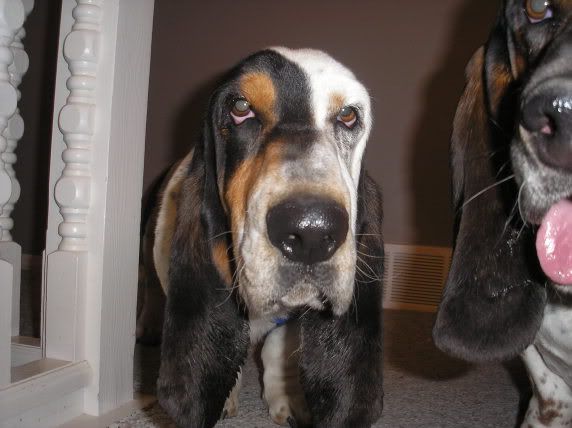 Sandy (GO OILERS)