What are you concerned about. Feet pointing out, a bit of knuckling?
There are basset with a whole lot worse front ends that never have a problem But keep in mind judging front end structure with the dog in a sitting position is next to impossible. It is better while the dog is standing and even better when they are actual moving to judge the front end.
Also because most dogs do not have a problem does not mean all dog don't So a correct conformation is better.
mariah agility dog extrodinaire
sitting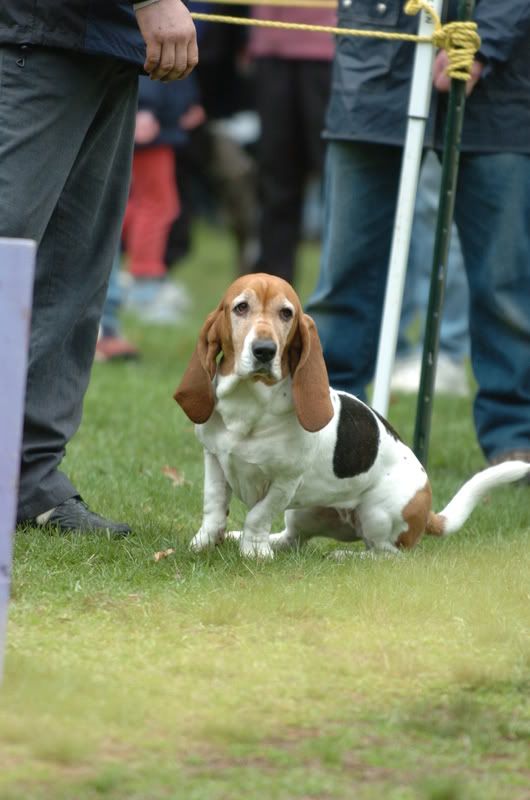 feet litterally 180 degrees facing opposite direction
Will moving while better still do not face straight ahead.
see