Discussion Starter
·
#1
·
Well, as of this afternoon I'm now a 3 hound family!
Please welcome Miles, he's a 3 yr old boy who originally hails from England. His owners became overwhelmed with their 1 1/2 yr old toddler and are a couple weeks away from having their second baby and poor Miles was just not getting the attention he needed and deserved. Plush the dh is in the military and will be going away for 2 months very soon for some training which would make things even harder for Jen. His former owners mom is a good friend of mine so they called me and asked if I'd like to add him to my furry family since they know I'd take such good care of him. I said yes and made a 2 hour trip to meet halfway and pick him up today.
He's a very sweet boy and Rosie & Tucker were thrilled when I brought him in the door. They've all been running around playing and having a grand time! We had our first meal time a little while ago and all went well. Miles doesn't have any issues with food or toy posessiveness and neither do Rosie or Tucker thank doG!
Bedtime should be interesting though, I just hope they leave me enough room to sleep ;D
So, without further delay ... Here's Miles!
This was at our meeting place. Miles with his former mom Jen and his human sister Jana
Miles and I at a friends house.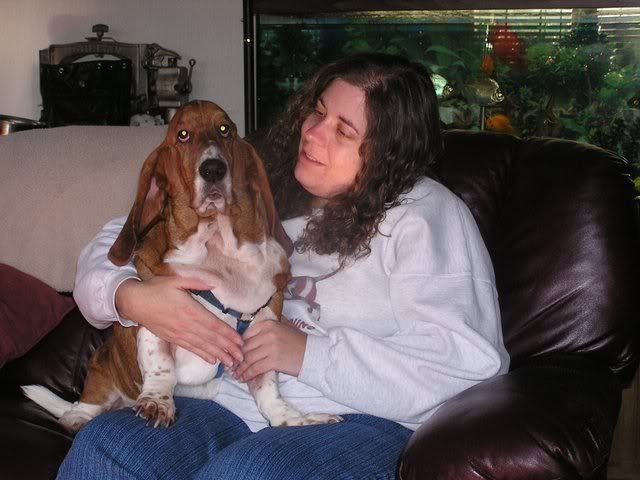 Aren't I handsome?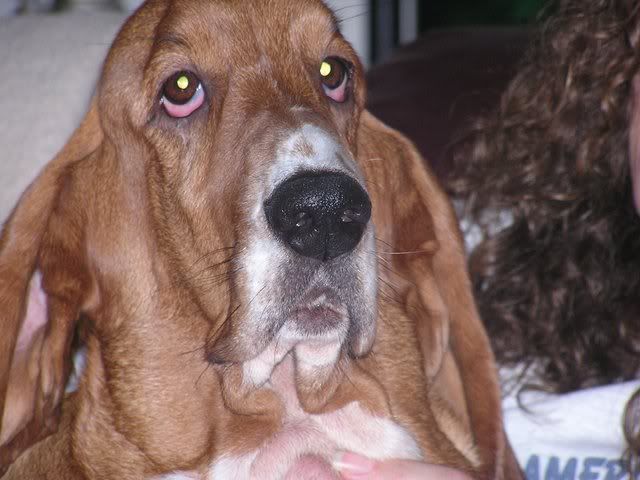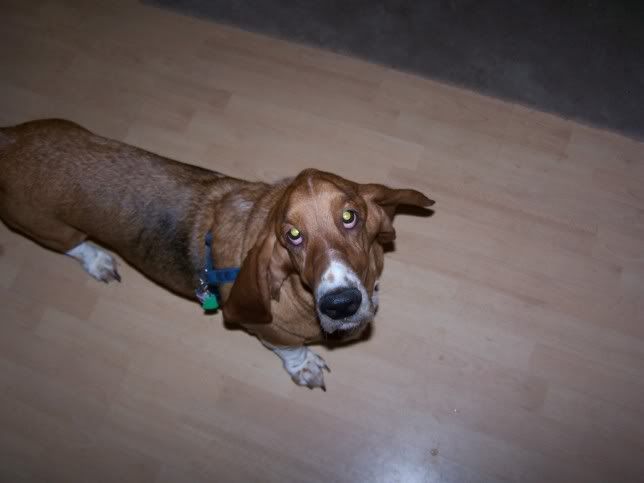 Mmmm ... I love snausages!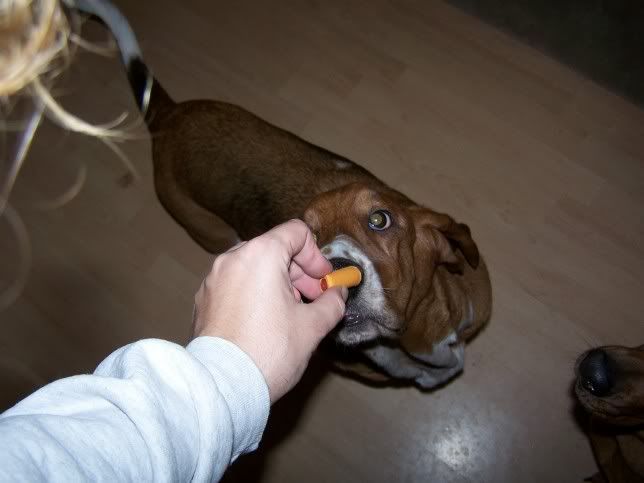 Rosie, Tucker & Miles getting acquanted outside.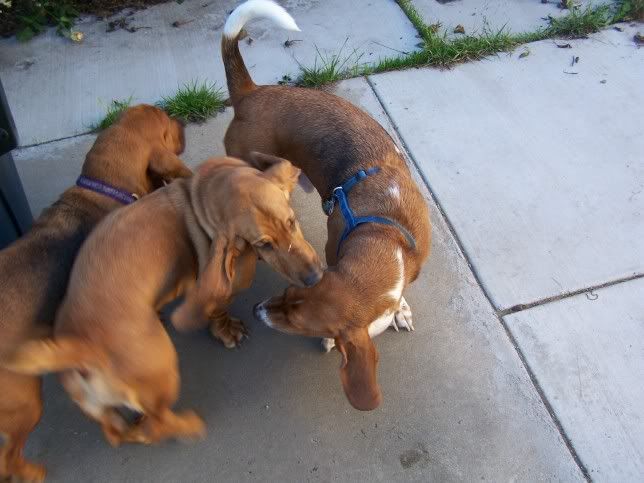 Ooh, look at all these dog beds.
Welcome home Miles! Happy Gotcha Day buddy!