Discussion Starter
·
#1
·
Duncan had another surgery on June 4th. This was a corrective osteotomy where they cut both lower bones and realign the leg so that it is pointing in the right direction. He is doing great already putting some weight in it. He isn't able to run around like before but the hardware is heavy and ackward. We had to stop fostering for this surgery so we are excited to start again. He will have the other leg done in September sometime.
This is us picking him up. he has become a Daddys boy because mommy has to do all the mean stuff to him, changing his bandages and taking him to the vet. Breaks my heart, he was always a mommas boy.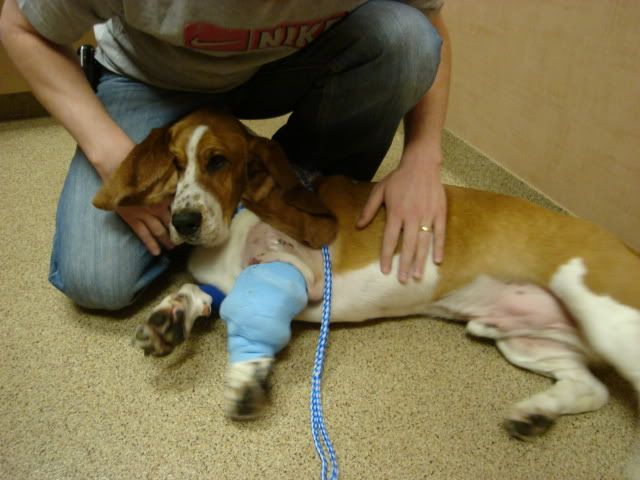 On the way home in the car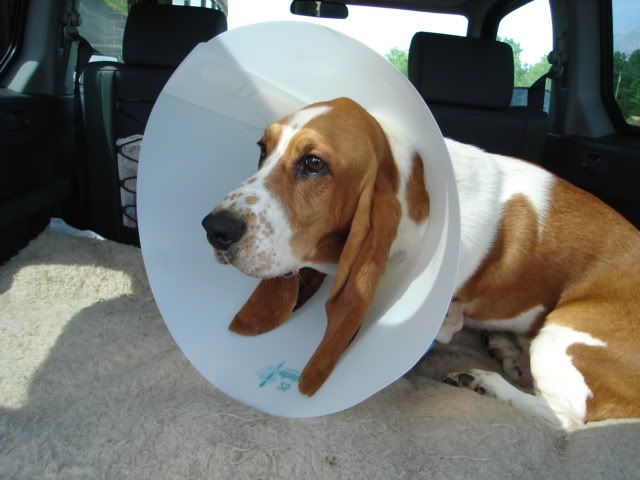 "Why do I have to wear this mommy, I promise I won't lick!"
Snoozing on the 2 hour car ride home
The external fixator hardware on his leg with the pins that are holding his leg together. We were changing his bandage daily and cleaning each individual pin site. Dressing changes took about an hour. Now we can go about every 2-3 days. Staples are out now also. This hardware stays on until the end of july when we can do xrays to see how the bones have healed.