Discussion Starter
·
#1
·
"No Mom! I don't have a drinking problem!!"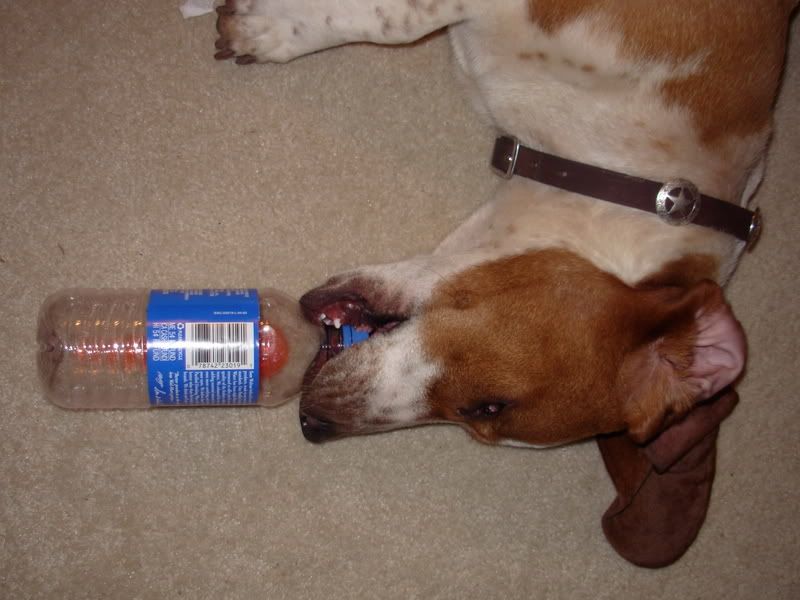 I walked into the room and found he had an empty water bottle and fell asleep with it still in his mouth. I love these dogs... They crack me up! The red is crystal light, btw.
Also, we got up this morning after a night full of rain and they started barking relentlessly. Not wanting to wake the neighbors at 4:30 in the morning I walked outside to find that they had "walled" (not treed) a tiger salamander.