Discussion Starter
·
#1
·
keeping your hounds off your couch?? I am going crazy trying to outwit these two. I put slip covers on, to protect it from hair, but slipcovers are too much work pulling off to wash, so then I got desperate, and put throws over the slipcovers! Guess what? They don't like the throws, and pull them off. :roll: So now I have my dining room chairs on my couch, and NO ONE can sit down!
Even when I let them on the couch, they can't be NORMAL, and lay on the seats, Noooooo, they have to lay on the BACK of the couch, and the pillows are now squashed flat.
I am seriously thinking of getting some of those belts the police use to stop crooks (flattens the tires), and laying them out on my couch.
I sure wish someone would invent :idea: something simple, yet effective. I'd pay top dollar for it if it worked!!!
Here's the sad state of my living room:
My love seat even has the insert from my ding room table on it: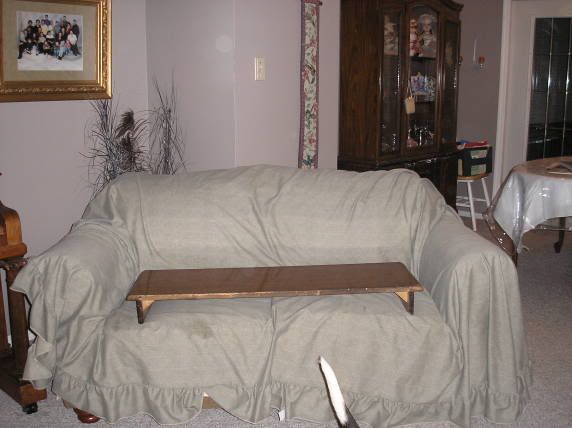 My couch: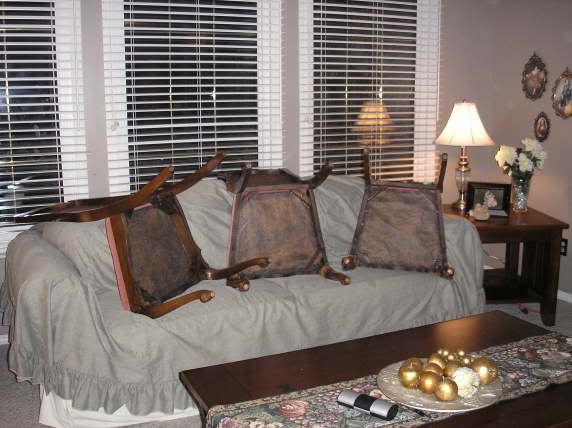 And Bo STILL tries to get up there:
Sandy