My Bassets were bought lots of toys when we got them at nine weeks of age and we still buy them now, even though they are now two years old. Some of them are plush toys and others are plastic, lots of balls and squeaky toys and they both have always loved squeezing their squeaky toys in their mouths and Lottie always grabs a toy from the box in the hall (another in the kitchen) to take out into the garden with her.
Lottie's bestest plush toy is a red and white squeaky football from when we first got the pups and we have even seen her burying/hiding it in the flowery borders in the garden and it's been in the washing machine many times and looking worse for wear so the other day I bought her two new ones exactly the same and she and Lucie chase them up and down the hall passage and we roll them for them to fetch.
Here's Lottie at 10 weeks with her favourite plush squeeky ball when it was new... (click to enlarge)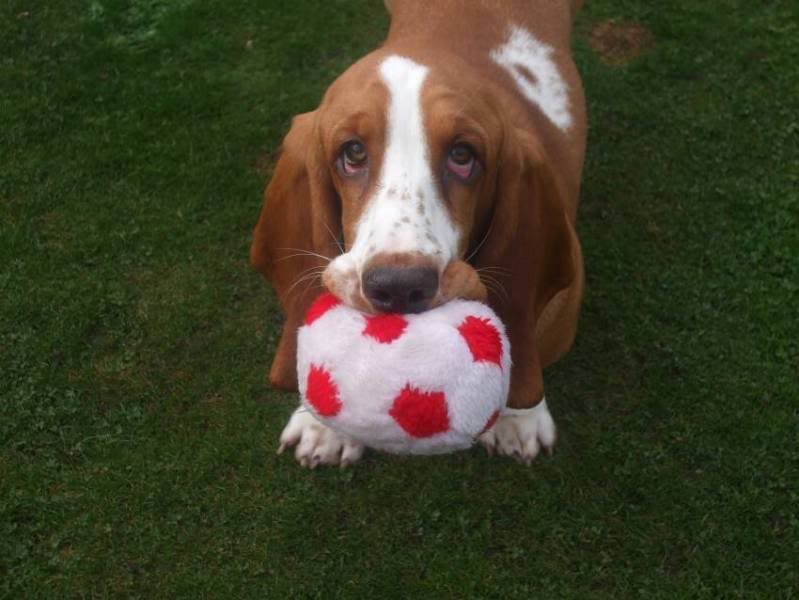 Here she is after I had caught her trying to hide it by pawing up some soil over it in the flower borders
but by then it had been well played with and squashed in shape!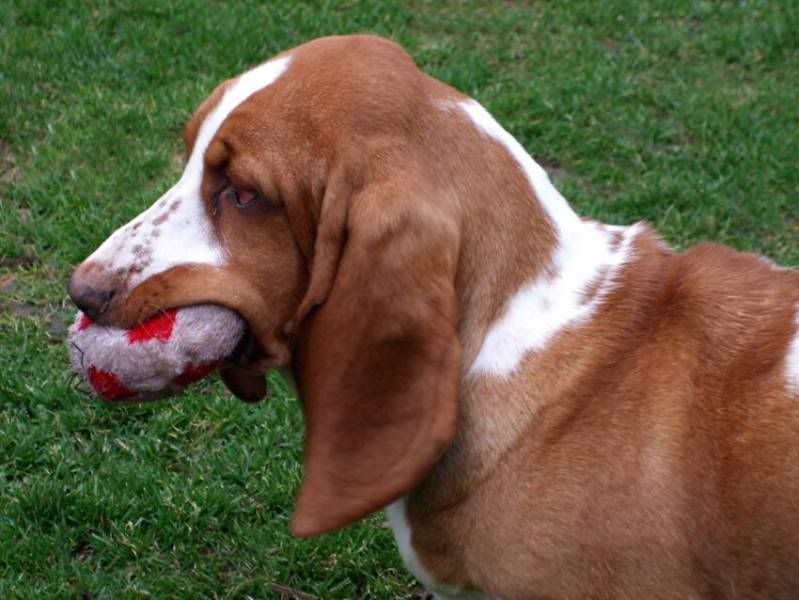 Here's the pair of them tugging one of their plush toys, even though they have one each.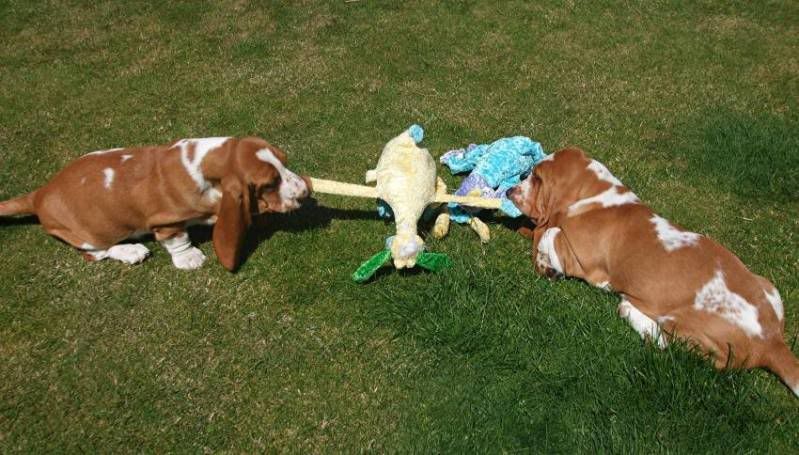 They never chew soft toys up yet Lottie will chew anything plastic or wood and has chewed up numerous biros, pencils, plastic flower pots, my wooden pigs and cows are minus ears or feet.... I have to be one step ahead of them, especially Lottie who we call our naughty wee child!!!
They love chasing their treat ball around and often start off in the house and push it outside into the garden and last winter when we had snow they were pushing it around the snowy garden (I'll add a video when I find it) They play with satsumas too and roll them around the floor or take them into the garden to play with (a video to follow)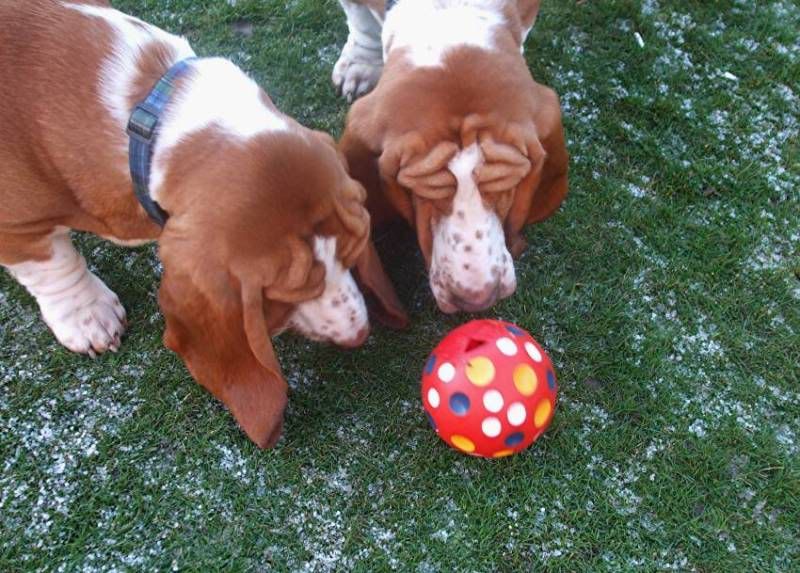 This is Lottie's party-piece that she does anywhere for attention or treats... indoors or outside!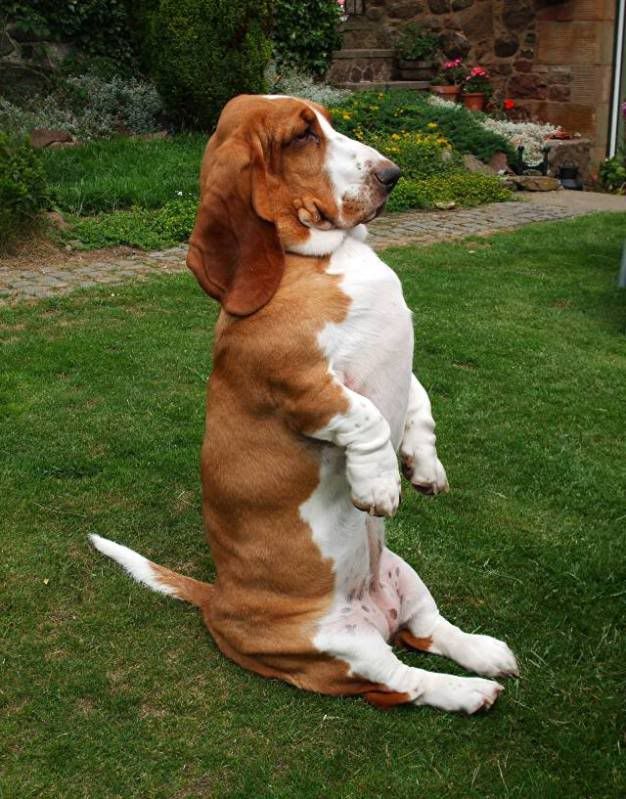 Some clips of them playing with plush toys or chasing balls or satsumas!!!!
I would never leave either of them unattended with a tennis ball in case they choked on it!