Discussion Starter
·
#1
·
After 2,876 miles and 17 days we got back from our trip to Yellowstone and to Helena, MT to visit our son and family. We had a wonderful time, and Bogie was an awesome traveler in the RV. He couldn't go on the trails due to wildlife everywhere, but he did great in the RV while we did some short trails. We baby gated a portion of the RV so he had freedom to move around, and he napped. 70 degree days and below freezing nights, and sunny skies most of the time so the weather was awesome.
We had a wonderful time in Helena with our grandson and really enjoyed spoiling him. Here are some pics of our trip.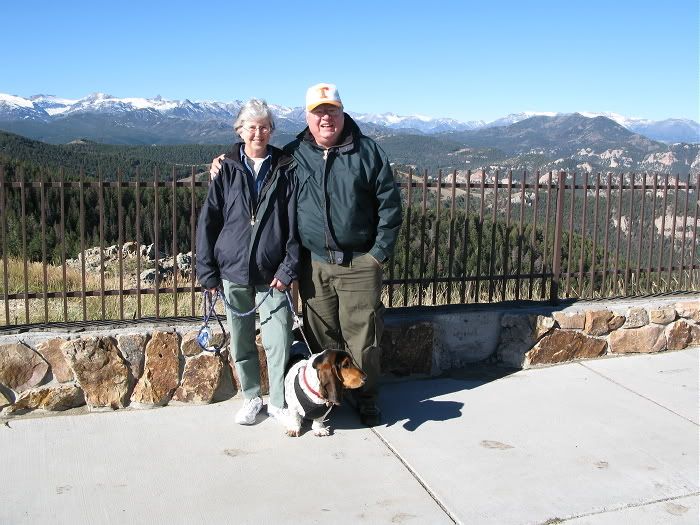 Taken at the summit of Dead Indiand Pass crossing the Big Horn Mountains.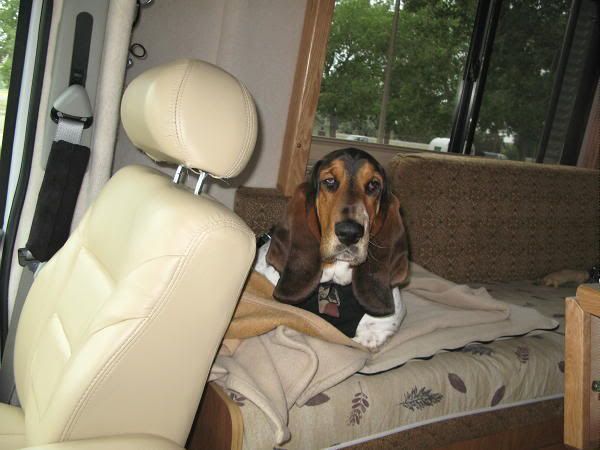 Bogie's riding spot and he wears a travel harness and is seat belted in.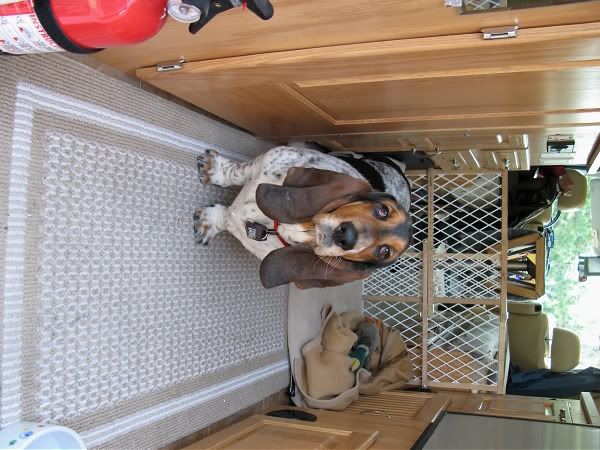 Bogie's kennel when we left him while we ate, or visited a site. Dogs are only allowed in the parking areas due to the wildlife.
Bogie checking out the new smells and sights near the Upper Falls area. Rocks everywhere so he had to wear his muzzle.
Old Faithful was awesome.
Upper Falls of the Yellowstone River
Herds of buffalo everywhere. Bogie growled at them when they got close to the RV.
Elk herd at Mammoth Springs.
We took one day to drive to Jackson Hole and saw the beautiful Grand Tetons.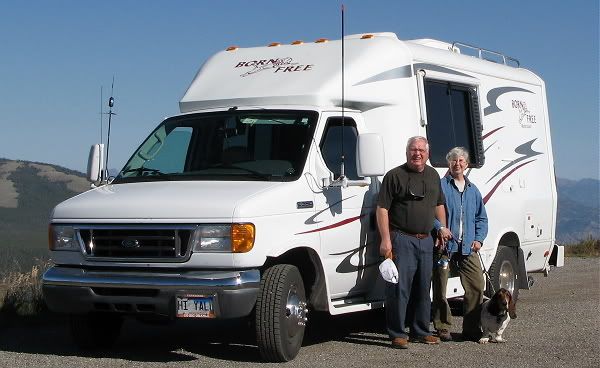 Our traveling machine a 22 foot Born Free "Built for Two" at 10,600 feet on the top of Mt. Washburn in Yellowstone.