So sorry about Elvis new tastes in food. We have Bogie, another rock eater, an almost two year old neutered male, who has had two surgeries for obstructions caused by rocks. One in June while camping, and the other in September after the cable company dug up concrete and rocks near the foundation of our house, so we know what you are going through. We had scoured the yard for rocks and thought we were safe until the cable company came and threw some rocks and concrete pieces in the bushes and we didn't see them. Both very scary episodes, but thankfully we were able to get him to the vet in time. His incisions looked very much like Elvis' incision. Thankfully the second one healed up as well at the first and you can't even tell now that his winter coat has grown in.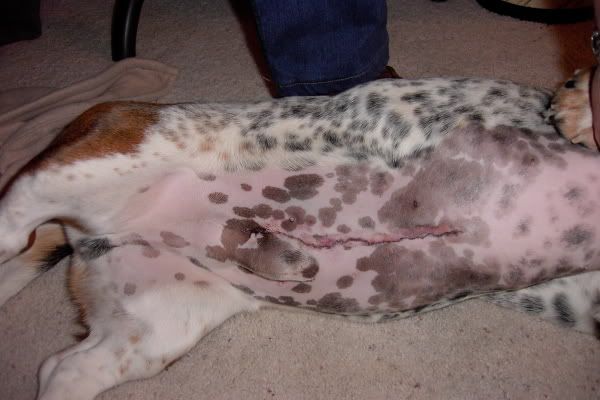 The incision from the second surgery.
We have purchased a muzzle that we use when we cannot be outside with him in our fenced back yard. He has adapted well to it, he can bark, pant, etc. with it on, and when my son's dog was here over Christmas he romped outside with Zeus with no problems with the muzzle on. Bogie hated it at first, tried rubbing it off, drug it in the bushes, etc. but finally decided if he wanted outside freedom this was the way things were going to be. We hate to use it, but it sure beats more surgery. It might be something you might want to consider.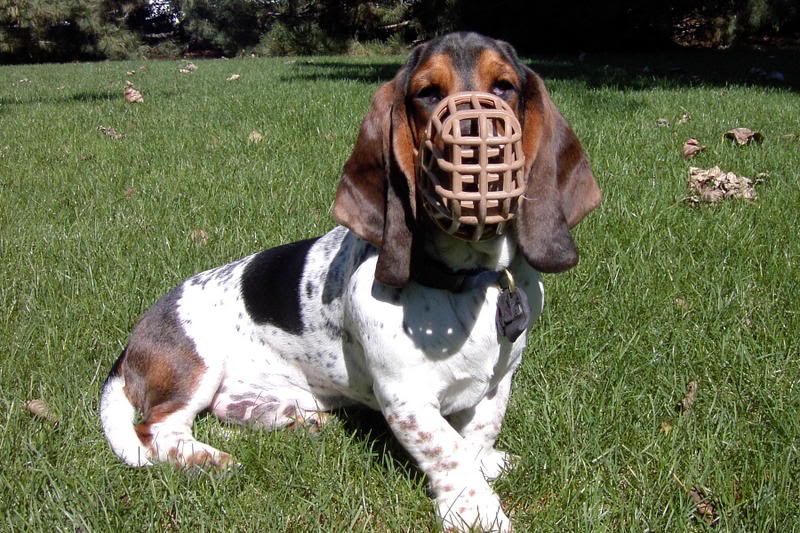 Our little hockey goalie.
Good luck with Elvis. Our vet told us that she sees many repeat rock eaters and to be forever vigilant.