Discussion Starter
·
#1
·
In between all the lousy weather we have had some nice days. These
we of course spend going on walks. Our favourite pastime. The camera
is an obligatory companion.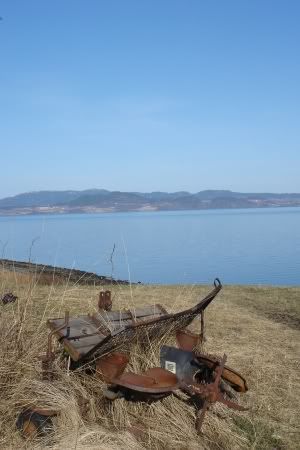 Enjoying the evening sun.
Mr. Runcible just had to rest his head a little while smelling a plain grey stone.
Sometimes I wish I could share the enormous, all consuming world of smell that
all bassets seem to share.

Come on! Why don't you wanna play you boring ol' mutt.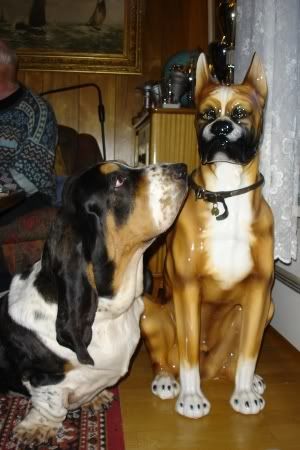 Mr. Runcible proudly presents his first cat-chased-up-a-tree:
Mr. Runcible didn't pay nearly as much attention to the cat as the cat did to him.
How should he know that these little critters can be fun? We soon got the opportunity
to find out just how much fun cats could be. Visiting some friends Mr. Runcible had
a really good time playing with the little kitten. The kitten was well used to being
rough housed as it shared residence with a mastiff pup.
After this visit Mr. Runcible gets real excited when he sees cats, or potentially new friends
as he likes to call them.
The kitten's not too impressed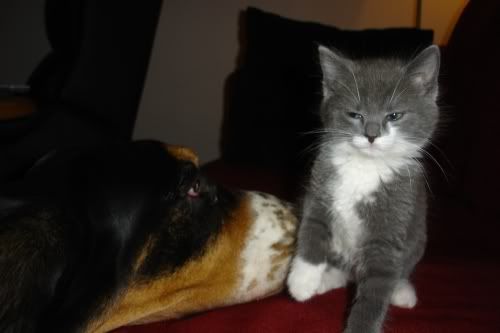 We've also encountered this little fellow. Hit by a car.