Discussion Starter
·
#1
·
We should be home in another week or so but as long as I have internet available today I thought I'd post a few more pics.
We came across this guy while tooling around in the dinghy. We were maybe 30' from him but he didn't care about us as he was much more interested in what was under the rocks!
This little guy is a Kairn Terrior named Charlie. He was with a boat moored next to us and his owners had left him with some "boat-sitters" while they flew to a wedding for a week. We really felt sorry for him as the "sitters" kept a prong collar on him the whole time until Hubby snuck over there, took it off and threw it in the water :lol: He was always so glad to see me as I always had "cookies" in my pocket. I almost tucked him into our boat when we cast off as he was breaking my heart as I left. I'm such a sucker!!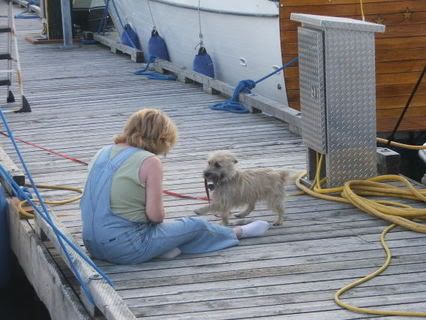 This is "Charlie" who lives in a very remote site and is home-schooled along with her brother, Orion. She was making us Seaweed Soup with LOTS of salt and pepper and "creek water" which she assured us was the best you could get! I actually ate part of it and it wasn't bad (except for the chance of ghirrardia (sp?). A real cutie....will see her again next year!
This is called an (I think) an obelisk and you find them all over the place. It always makes us wonder who put them there and if there was a signifigance(sp?) to them.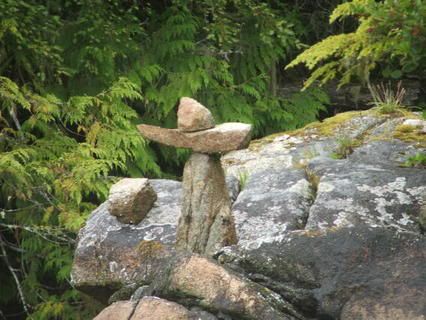 This is a typical stopping place while we're out. As you can see it is very rustic and there are not a lot of services available. Just the way we like it!!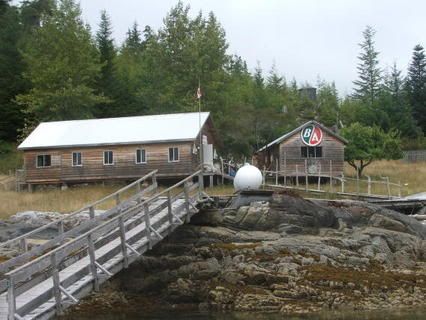 Enjoy!!