Discussion Starter
·
#1
·
Well, Mother Nature let us know that we are not yet finished with winter. It started snowing yesterday (Friday) morning about 9 am & just now stopped (4pm Saturday). We got about a foot of snow. We had high winds overnight & there are drifts of 2+ feet in some places. Spencer, who normally loves playing in the snow is one unhappy boy right now. This is just too much snow for him to get through. He still hasn't pooped yet today. I even shoveled him a path & a section in the grass, but he does not seem to want to put his hiney in the snow!
Plowing through.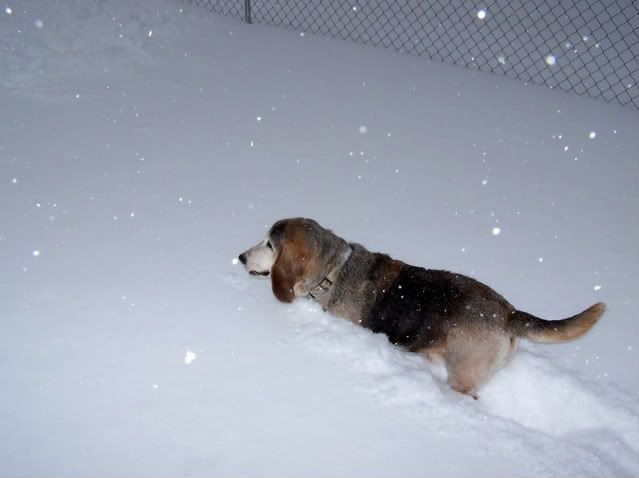 Who the heck ordered all this snow? (Maybe if I bark at it, it will go away!)
Ready to go in.
I snapped this picture just at the right moment - my brother was knocking some huge drifts off the roof of my house.