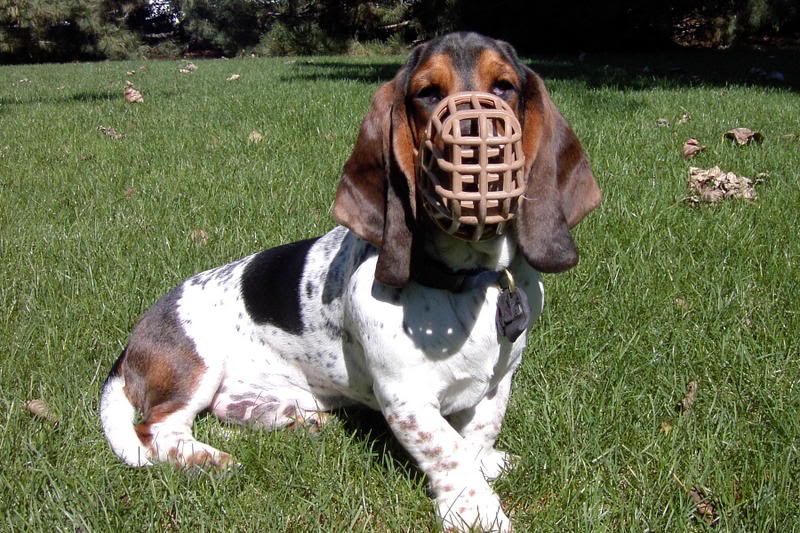 This is Bogie Carter, our rock eater, wearing his Italian basket muzzle. We call him our
little hockey goalie. He has had two surgeries for blocked intestines from eating rocks.
When ever we are in a rocky area, he wears the muzzle. Whenever we meet people I
immediately say, "He's not mean, he just eats rocks!" They then come over to pet him
and we get into some very interesting discussions.
I'm so glad Rufus is doing OK. The vet suggested rolling a towel to go around Bogie's neck
to prevent him from bothering his stitches. It worked great. We just duct taped it into the
roll, and then used string to tie it to his collar to keep it in place. He could still eat, drink, see,
etc. but not get to his stitches.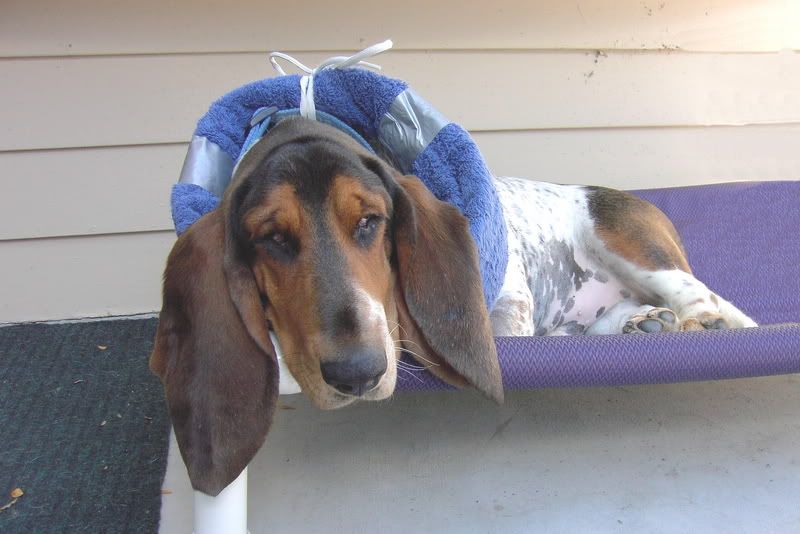 Bogie the day he came home from surgery.